Bigge Executes New eBART Transportation and Lift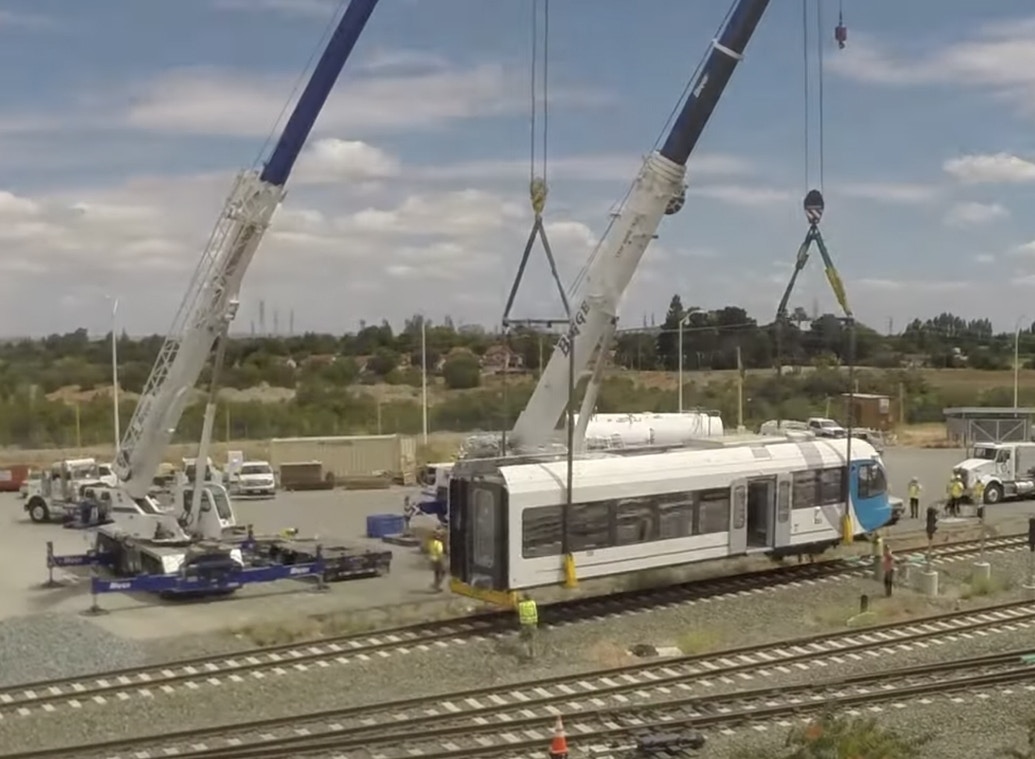 On the week of June 13, 2016 the Bigge team transported and lifted the new East Contra Costa County Bart extension DMU trains onto their rails. The independently propelled railcars, known as Diesel Multiple Units (DMUs), were shipped from Stadler Switzerland to Port Hueneme in California. Bigge did a road transport from the port to Antioch California. Each eBART train car weighs approximately 26.5 tons and is paired with a power pack that weighs 29 tons, totaling a transport and lift of over 220 tons combined with all 4 cars.


Once transported, each DMU train was lifted and placed on the newly constructed rails, in Antioch, along with its power pack over the course of the next couple days. The main lift crane used for this project was a Liebherr 1220 and the assist crane was a Link-Belt HTC 86100. The combined teamwork and coordination of the BART and Bigge teams made this lift smooth and well performed. Bigge Crane and Rigging Co. is proud to be a part of the BART East Contra Costa County Extension Project and looks forward to the grand opening of the new BART extension in Antioch, California. To learn more about Bigge Crane Rentals please visit http://​www​.bigge​.com/​c​r​a​n​e​-​r​e​ntal/.
We invite you to watch the full below:
See Our Crane Rental Equipment and Services