Bigge is a First Responder During Oroville Dam Crisis
Cranes at Work |
After the evacuations at Oroville Dam, Bigge Crane and Rigging Co. was a first responder to this state of emergency in Northern California. In order to quickly respond to the emergency, the Bigge Project Manager, Operations Team, and Trucking Superintendent expedited the order, mobilized, and assembled the Liebherr LR1300 crawler crane at Oroville within 48 hours. In addition, the Bigge crew coordinated with California Highway Patrol, permitting agencies, and pilot cars to transport the oversized barges from the Bay Area to the jobsite . A total of 12 trailers were deployed with the help of local police escorts, and the LR1300 was assembled on-site.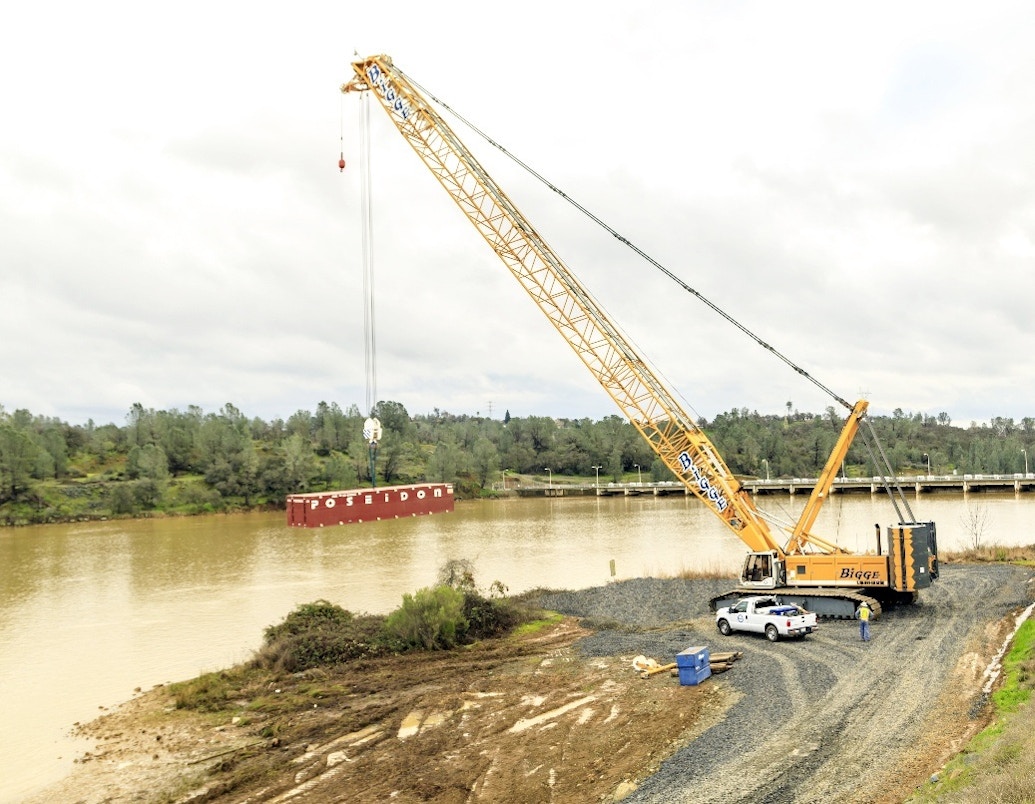 According to CNN journalists Holly Yan, Paul Vercammen and Steve Almasy, the Oroville Dam evacuation came as a result of ​"a hole developing in an eroded area of the spillway." You can read the full article on CNN. Bigge is proud of its first response team and the individuals who have been part of the Oroville dam recovery efforts.
If you are interested in learning more about the fleet of Bigge's Liebherr LR 1300s please visit its dedicated page on bigge​.com. Bigge Crane and Rigging Co. offers crane rentals from coast to coast in the United States. If you have a job we have the crane for you. We invite you to inquire more about our rentals by submitting a request.