Bigge Helps Advance Cancer Treatment in Miami
Cranes at Work |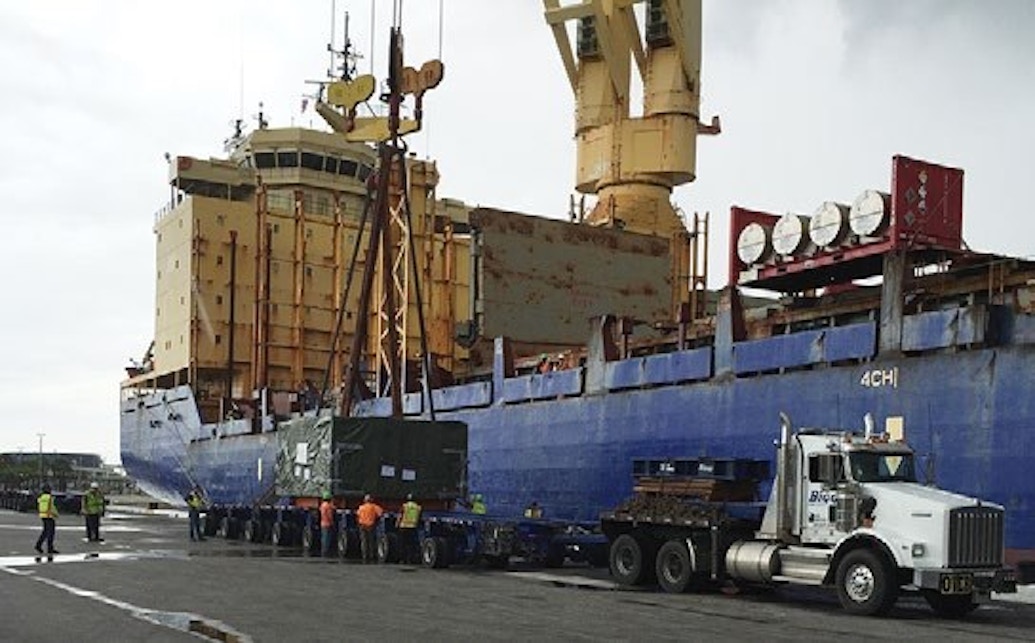 Bigge Projects completed a transport and heavy lift project in a new industry segment, Proton Therapy Centers for cancer treatment. Bigge was contracted to transport the two halves of the Cyclotron from Port Everglades in Fort Lauderdale to the Miami Cancer Institute, to rig the Cyclotron halves into the building, and to install many smaller components for several other associated systems. The Cyclotron generates a proton beam that is guided by a line of magnets to the patient treatment rooms. In each of the three patient treatment rooms the proton beam is then positioned to focus on the tumor to be treated inside of the patient. Each of the Cyclotron halves were received from ship's hooks onto their own eight Line Goldhofer DL-CA transport trailer. Each half was then transported with a single prime mover over 42 miles of major city streets on the nights of June 13th and June 14th.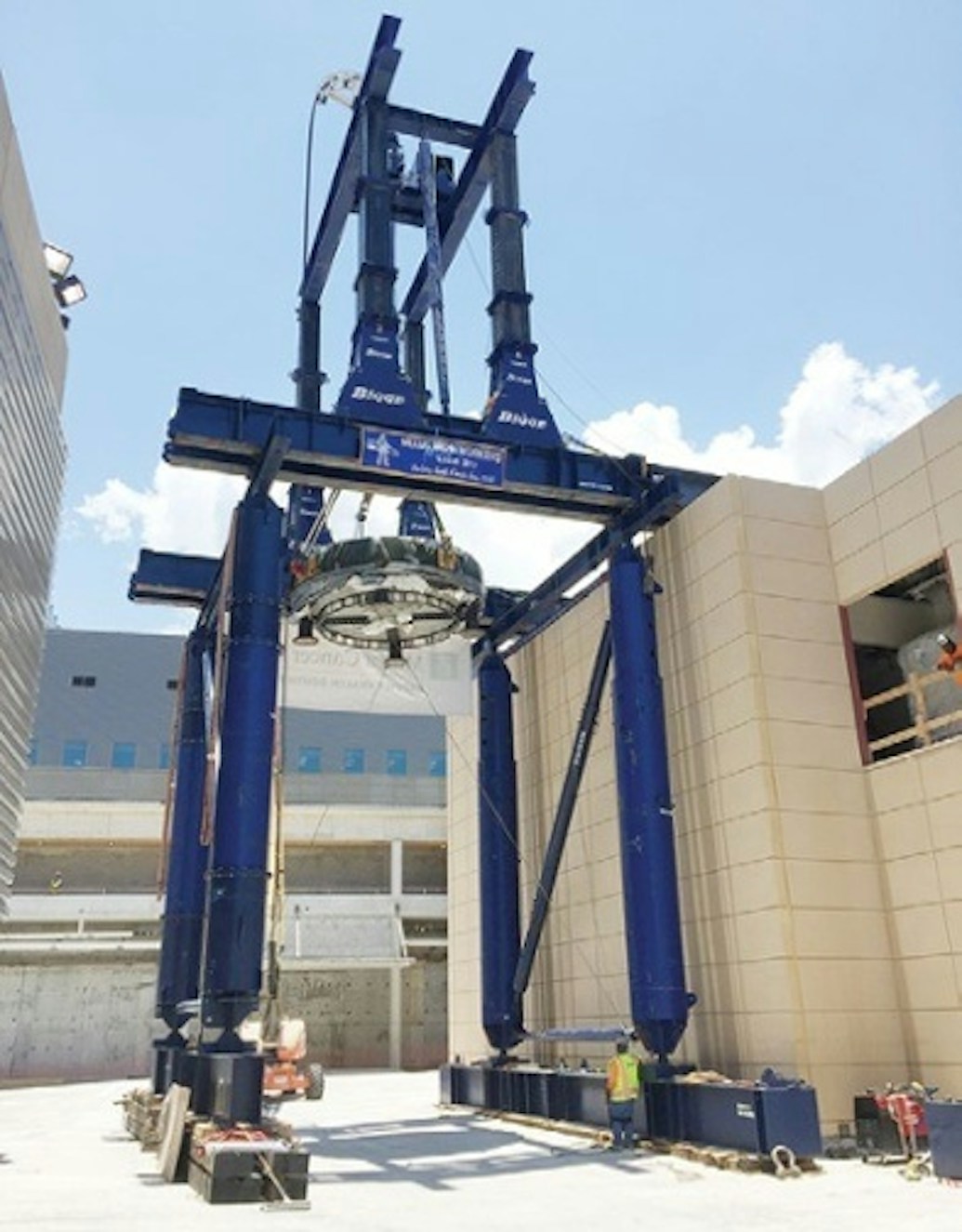 At the jobsite, a lift system composed of an elevated runway with a rolling gantry was used to lift the given Cyclotron half from the trailer, raise it to a height above the roofline, travel the half from the lift bay to the opening in the roof, and lower it into final position inside the building. The successful handling of the halves occurred on June 14th and June 15th. The lower Cyclotron half weighed 123 tons and the upper half weighed 120 tons.
The remainder of the project included rigging, handling and setting of beam line stands and magnets, water treatment/​cooling equipment, power supply equipment, and patient treatment gantry components into their respective rooms of the building. Bigge's Linkbelt LS238‑H with 160 ft of main boom was utilized to rig the patient treatment gantry components through roof openings for each of the three patient treatment gantries.The project was scheduled for 14 weeks and was completed by the end of August 2016.

A special thank you for the hard work of the ironworkers, teamsters, operating engineers and engineers who have made this project successful.