Bigge Helps Redevelop Kyle Field
Cranes at Work |
Bigge is currently helping redevelop the historic Kyle Field at Texas A&M.
The 485 million dollar renovation will add roughly 20,000 more seats bringing the total capacity to 102,512, making it the largest football stadium in Texas and the SEC. In addition, the renovation will provide more food options on the west side, a new press box, and higher quality finishes.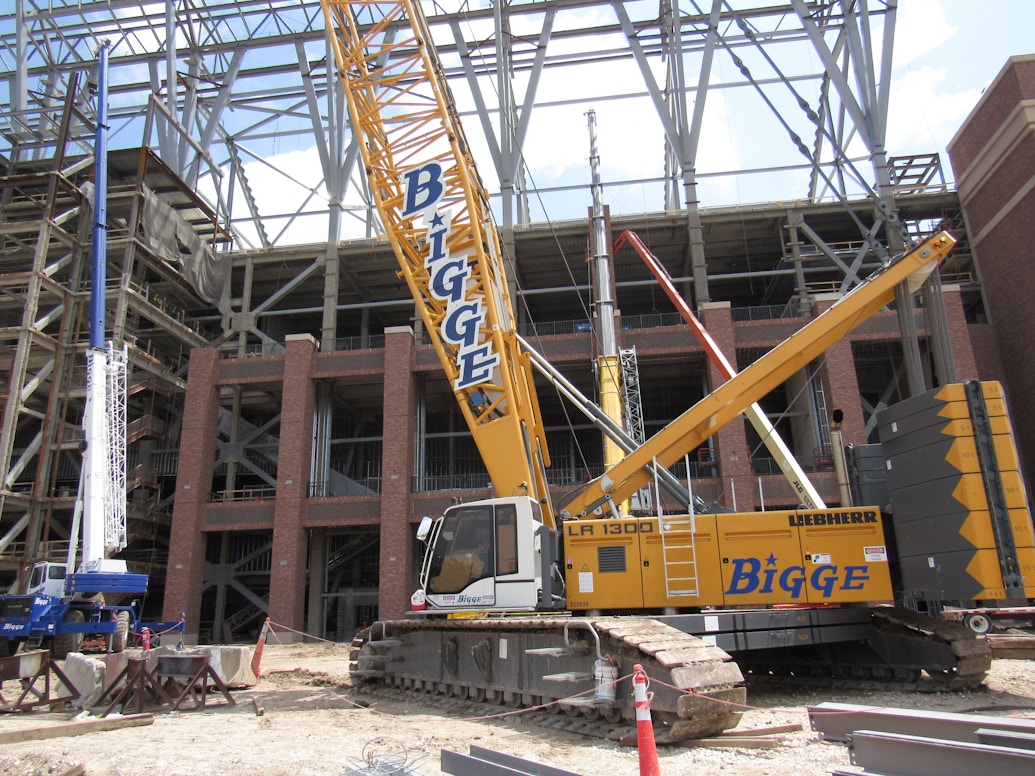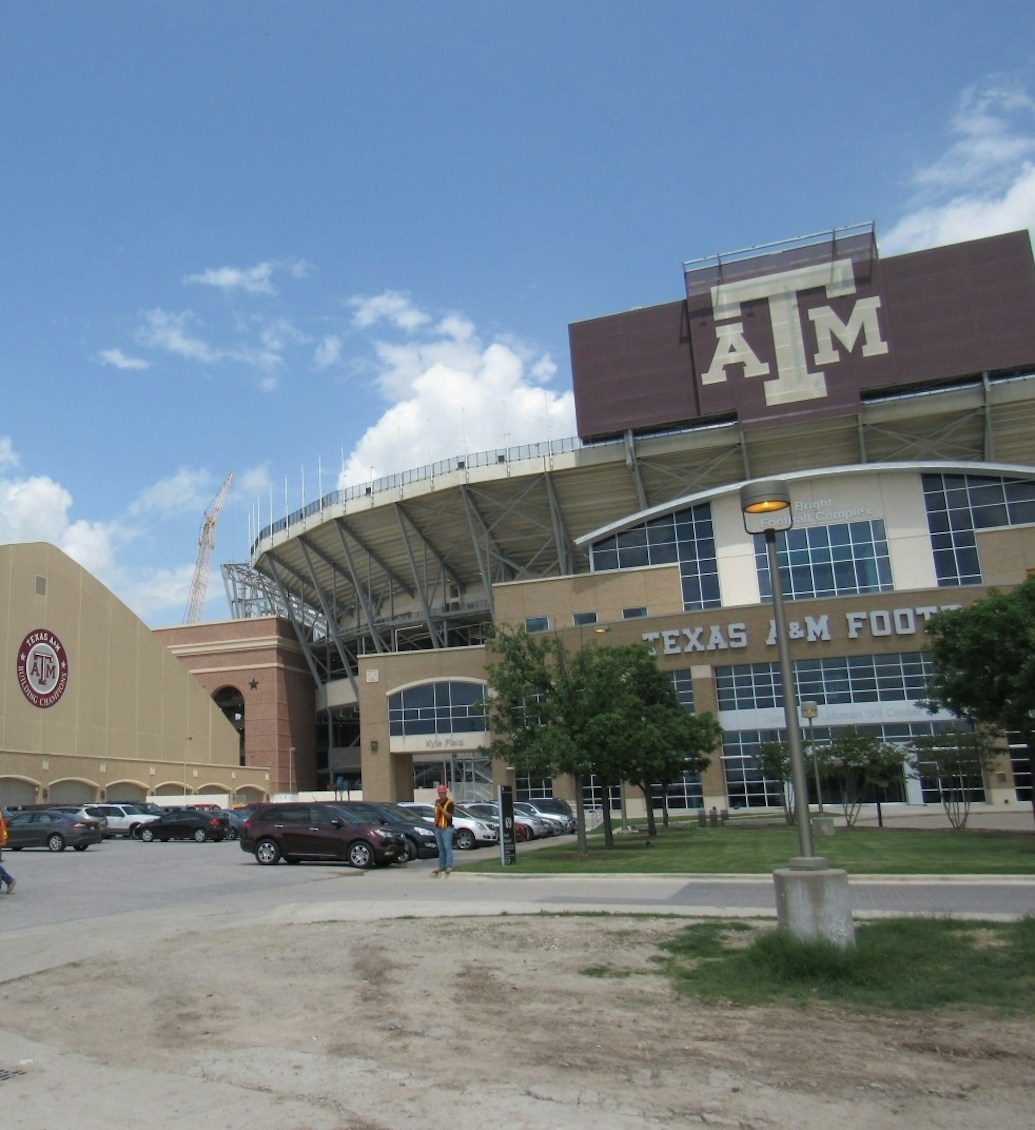 Bigge is excited to provide a Liebherr LR 1300, and a Link-Belt RTC8090. Kyle Field plans to open for the beginning of the 2015 NCAA Football Season. Gig ​'em, Aggies!