Bigge Lifts Components for Major Glass Manufacturer
Cranes at Work |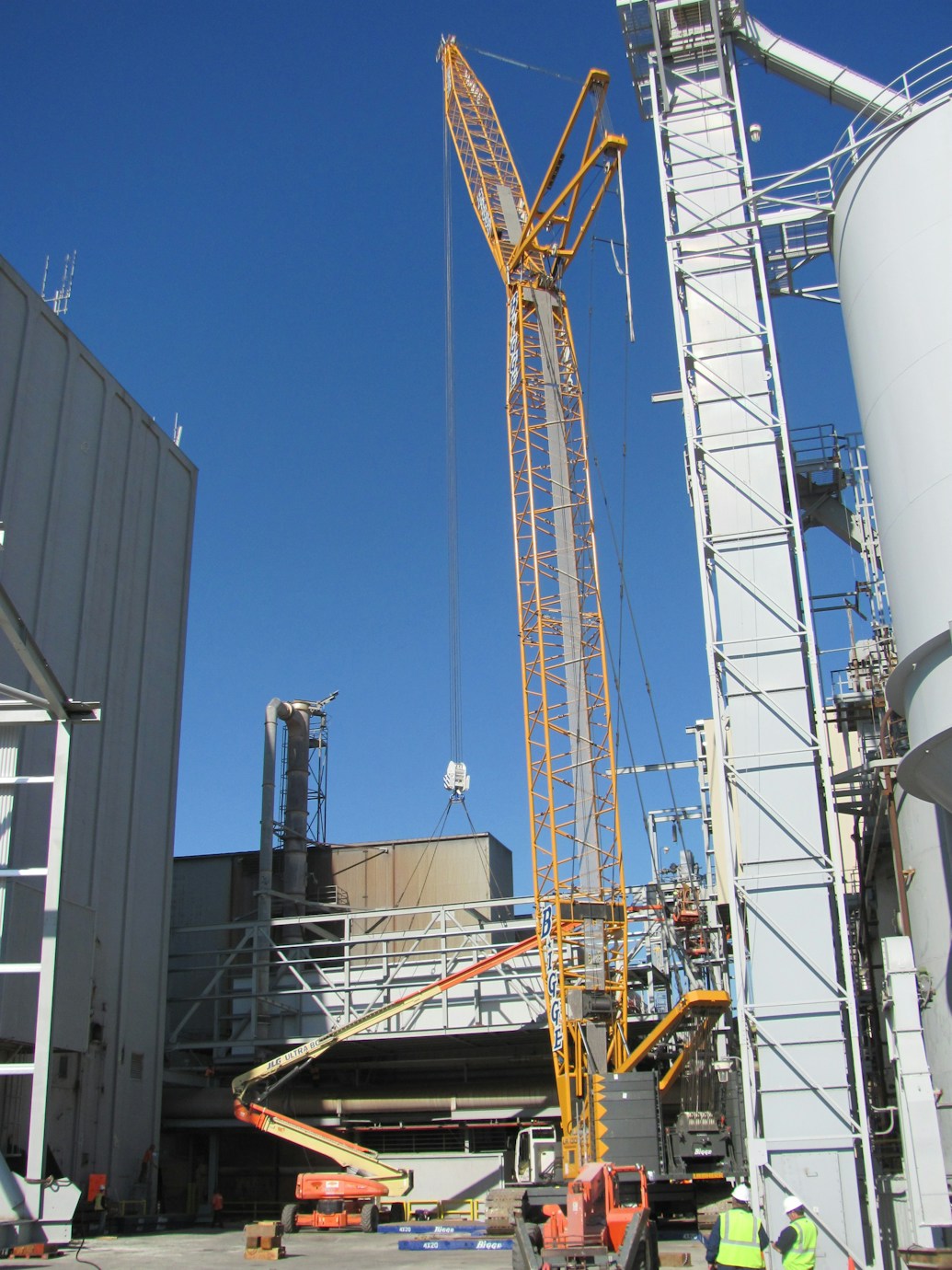 Bigge Crane and Rigging recently lifted three steel frame structures at a glass manufacturing plant owned by a major northern California winery. One piece (pictured in the photo) was 91' long, 22' wide, and 30' high, weighing 100,000 pounds. The job site requirements were difficult.
There was adequate space in the work area, however, we were limited to where we could place the crane due to underground tunnels.
The LR 1300 (134' main boom, 105' luffing jib) was the perfect crane for this job due to its capacity, mobility, and footprint. By using the luffing jib, we were able to work at a minimum radius of 37 feet. We still had the capability of making a lift at a 95 ft. radius while keeping the boom tip height at a minimum, which was due to an airport in the immediate vicinity of the work site.

By using the crawler crane over a large all-terrain crane, we were able to reduce the job time to one day rather than three, which allowed the glass plant to keep operating.