Bigge on the Cover of American Cranes & Transport
Bigge is on the cover of American Cranes & Transport for our recent haul of 23 radio telescopes, at a gross weight of 220,000 pounds.
The telescope featured on the cover is the biggest telescope coming in at 50,000-pounds. This telescope was hauled on a 6‑line DLG that weighed more than 75,000 pounds and used a 3‑axle T800 KW tractor with a 60,000-pound ballast.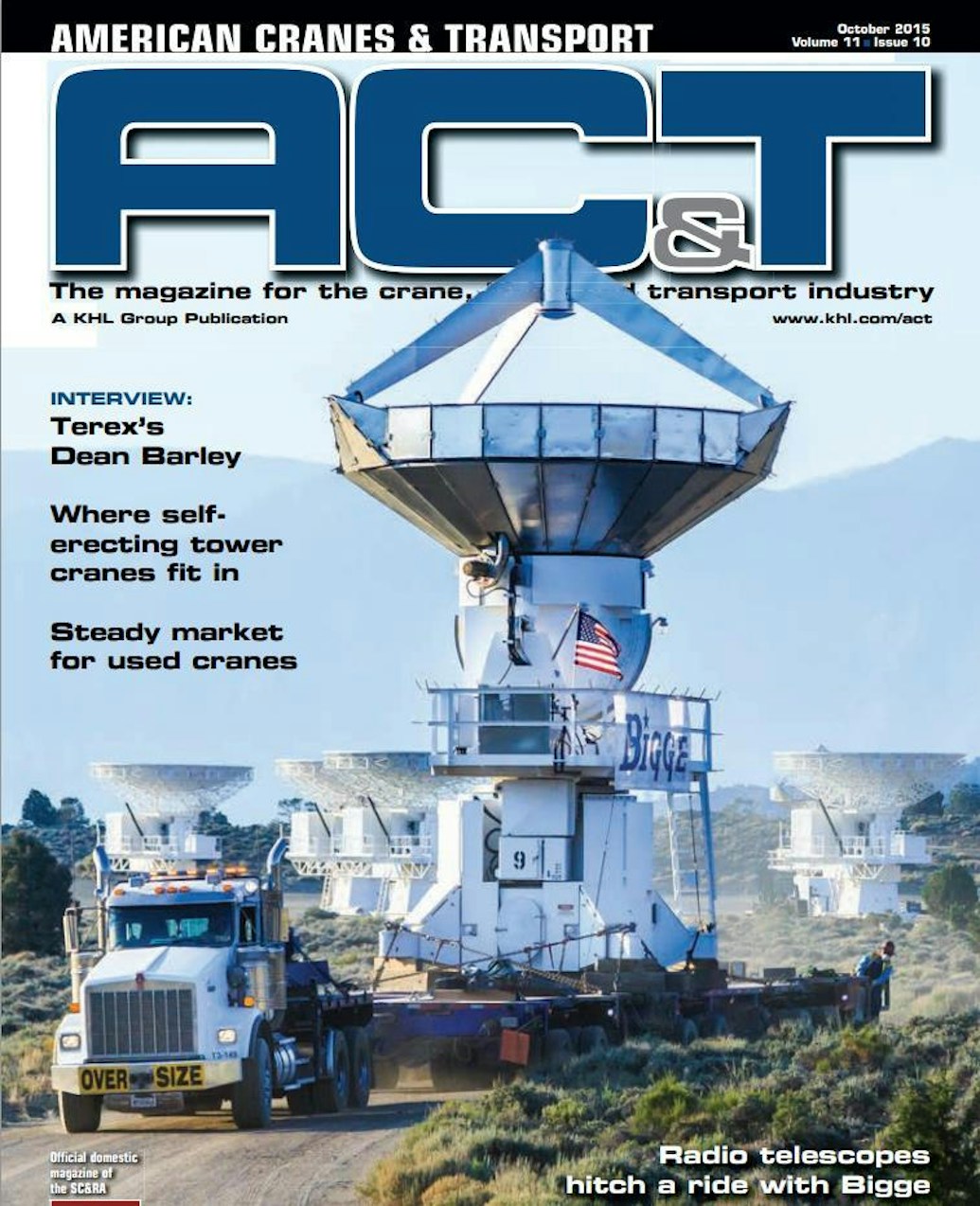 The terrain and narrow route was challenging, forcing the transporter to be blocked up 3 feet and trailer raised in order to make it through an 18-foot wide canyon.
The route for the project began at an elevation of 7,200 feet, and traveled approximately 20 miles down to 4,000 feet.
"The challenges of the route included steep 8 percent downhill grades, a lot of switch back turns and we had to negotiate the loads through a narrow canyon, about 18 feet wide," said Transportation Superintendent Jim Morgan.
The entire project included 30 loads, completed in three weeks, one week shorter than projected. We used a 265-ton capacity Liebherr LTM 1220 to load and offload the telescopes.