Bigge Performs Multi Crane Tilt Up at Pinole Point, CA With Tandem Lift
In Richmond, CA, Bigge recently performed a tilt up at Pinole Point. Bigge had three concrete panels which required a tandem lift using two cranes. Utilizing a Liebherr LTM1220 5.2 All Terrain crane with 100' of boom and a Link-Belt HC-268 Lattice Boom Truck Crane with 105' boom, Bigge lifted and placed panels weighing up to 96 tons for a new warehouse.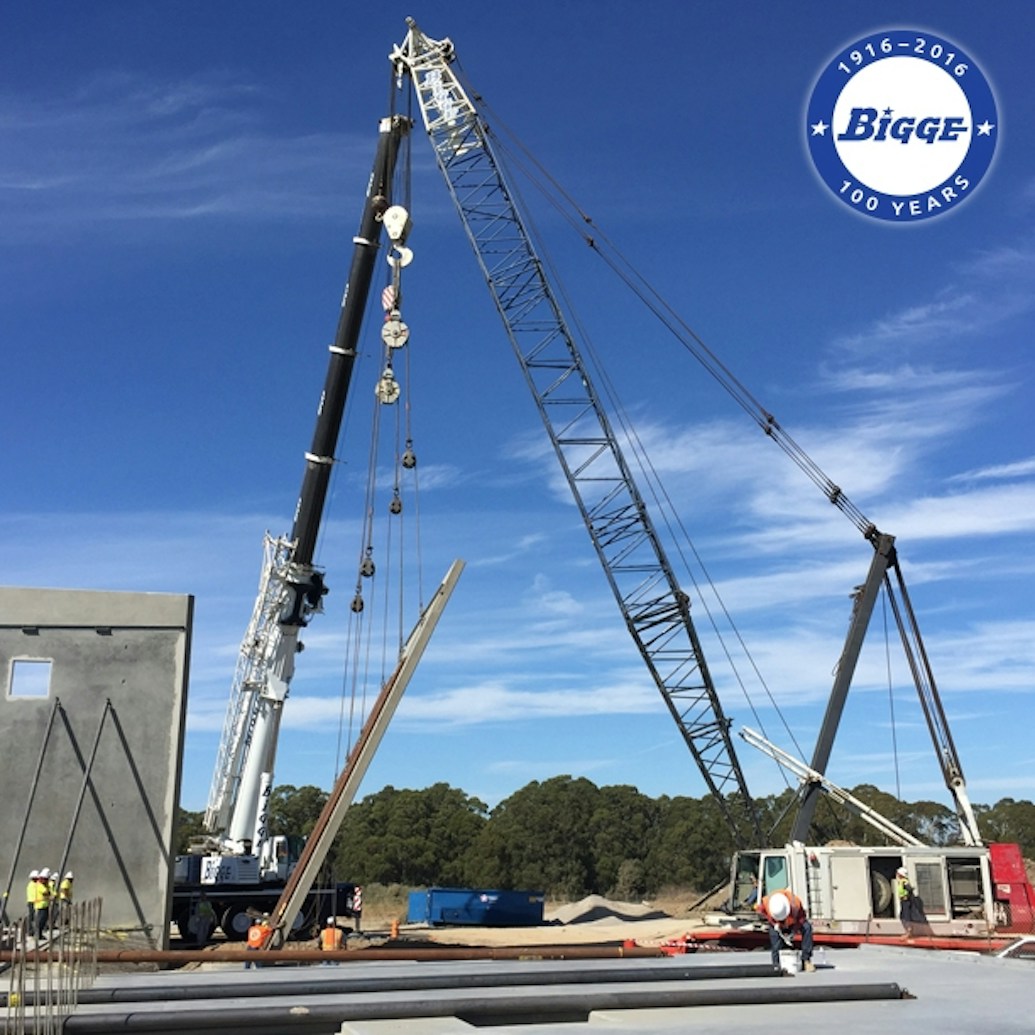 This was the first time that Bigge performed a two crane lift on panels using a Truck crane and an All Terrain. The lift required careful and creative planning between Bigge's engineering team, the customer and the field crews to perform the lifts, since there was limited space on the job site, including short rigging headroom with height of the panels.
If you would like more information on our crane and crane rental services please visit our dedicated page.