Bigge Rents Largest Crawler Ever
Bigge is currently renting its Liebherr LR1750 to for approximately 12 months for a liquefied natural gas (LNG) facility. The 825 ton capacity crawler crane will be lifting six compressors weighing 540,000 lbs. each, as well as setting other equipment ranging from 130,000 to 414,000 lbs.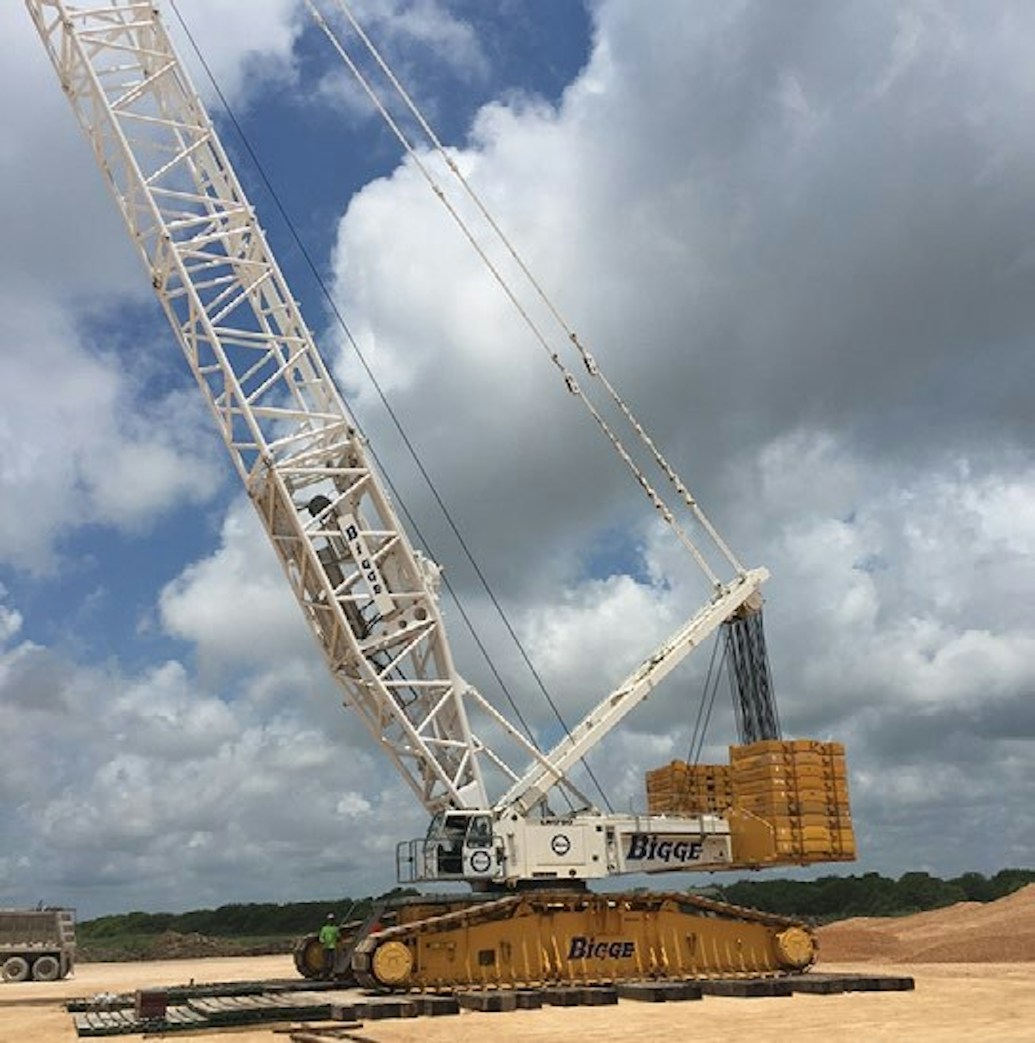 The LR1750 was chosen for its lifting capacity over other cranes in consideration, including a Manitowoc 1800 and Liebherr LR1600. The Liebherr LR1750's chart also exceeds demands for safety, as the utilization of the crane will only bring it to utilizing 75% of its chart. In the event the equipment weights or radii cannot be confirmed or needs to be changed, the LR1750 can adapt easily. The project is scheduled to last approximately three years.
See Our Crane Rental Equipment and Services