Bigge Sets Façade Panels In San Francisco
Cranes at Work |
Bigge recently rented a crane to Walters and Wolf for a new building, The Exchange, in San Francisco. Walters and Wolf has worked with us before, and keeps working with Bigge because of our high safety ratings and specialized equipment. A Liebherr LR 1300 SX was instrumental in helping The Exchange develop its contemporary look, allowing builders to set precast façade panels with brick on the face of the panels.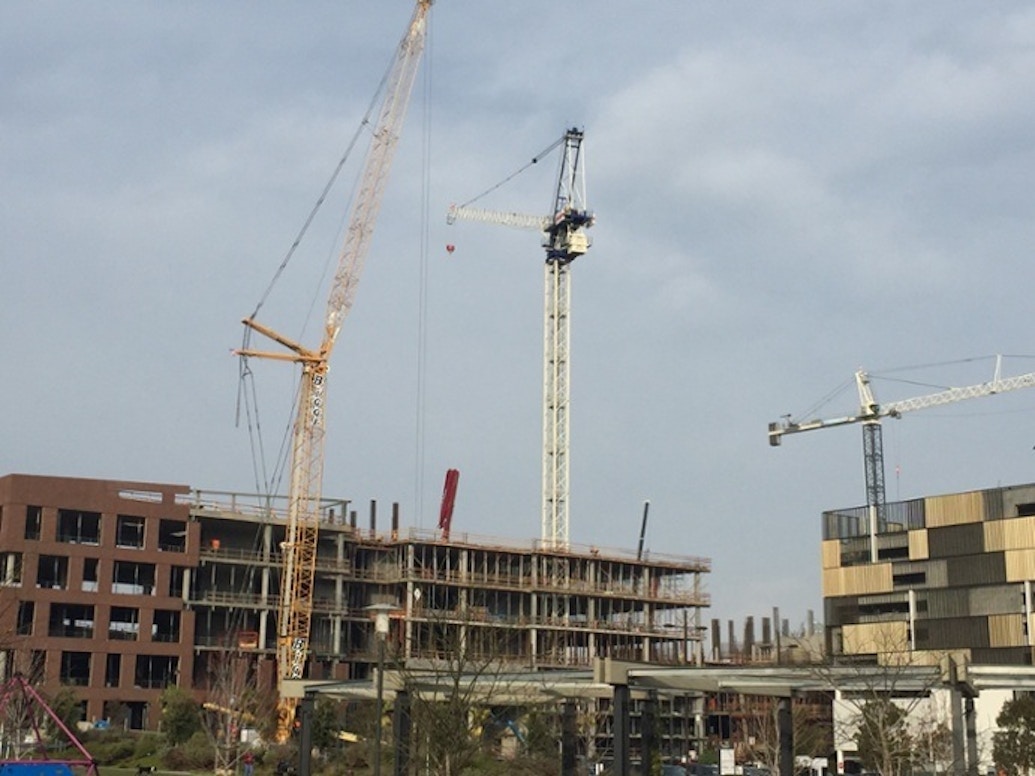 The Exchange will feature offices for life sciences and other businesses with large, spacious ceilings and floor plans.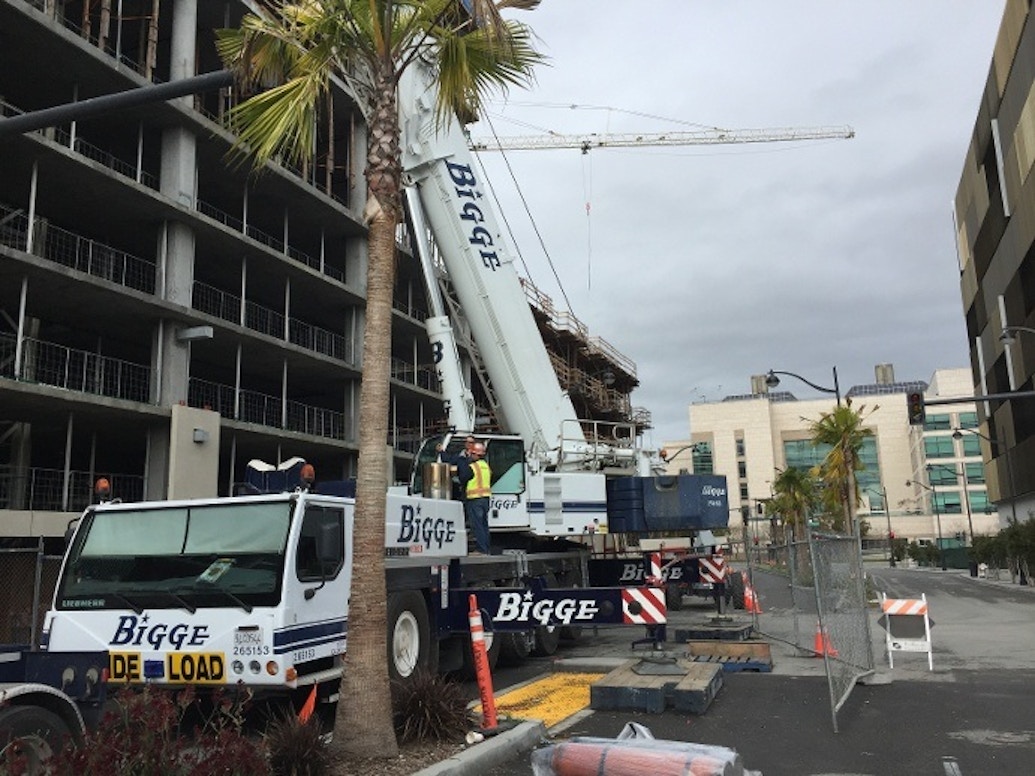 The Exchange and its architecture is part of a revitalization project for the area of 16th street and Owens in San Francisco. In addition to the LR1300, Bigge has a Comedil CTL340 on site with a hook height of 280 feet. The cranes will be at the project for 14 months.