Bigge Stores, Transports, Lifts and Sets Generator
Cranes at Work |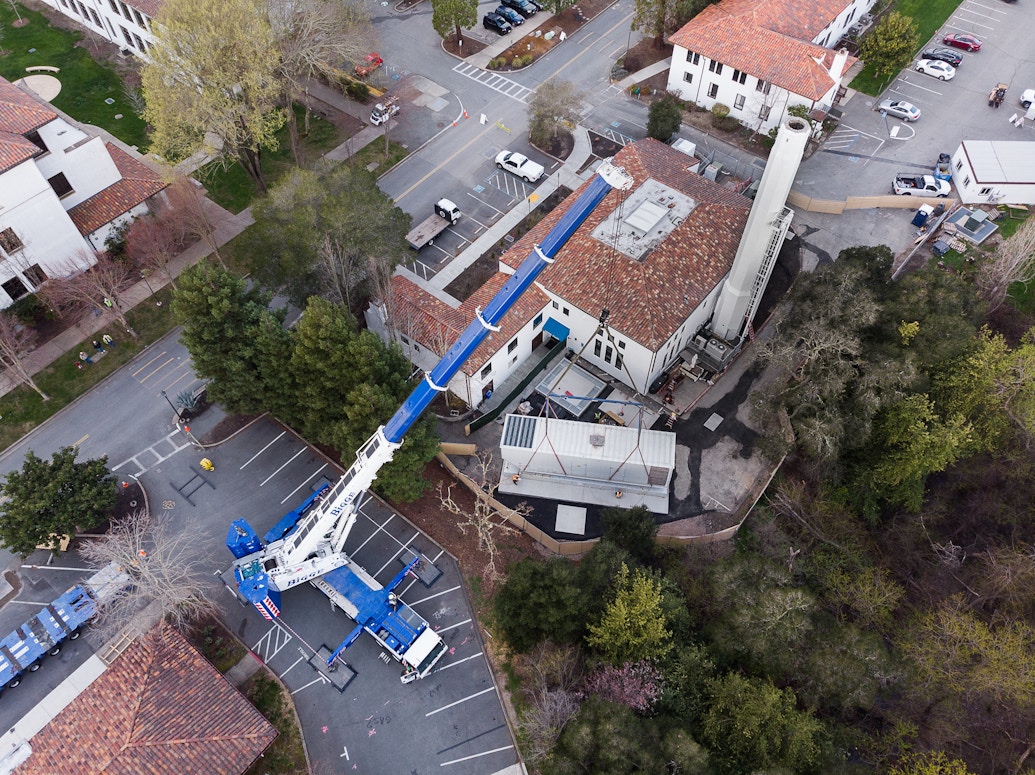 Logistical challenges with time constraints. Storage, transportation, lift and set. Bigge's O&M crews once again excelled in performing work for infrastructure modernization at a Bay Area university.
With close coordination between Bigge, the school, and the electrical contractor, a generator weighing 80,000 pounds, along with a fuel cell, transformer, and switchgear, were scheduled for installation. A top priority was to limit interruptions to student life and class schedules, necessitating early morning closures.
Preparation of the route leading to the campus powerhouse and storing the components in Bigge's Pleasanton yard took place in the week preceding the lift.
Bigge used a Liebherr LTM 1220 all-terrain crane at the campus entrance to transload the generator onto a Goldhofer 6 line trailer, which relocated the generator and components to the powerhouse. There, a Liebherr LTM 1400 all-terrain was waiting and in position to perform the critical work.
Over the course of the day, Bigge rigged and lifted the components into place. The electrical contractor then secured all the components and assembled the generator on its concrete slab.
Bigge was glad to help this local institution and looks forward to collaborating on future projects with this customer.
Contact Bigge to learn more.