Bigge Uses High Capacity Telescopic Forklifts to Service a Public Utility
Cranes at Work |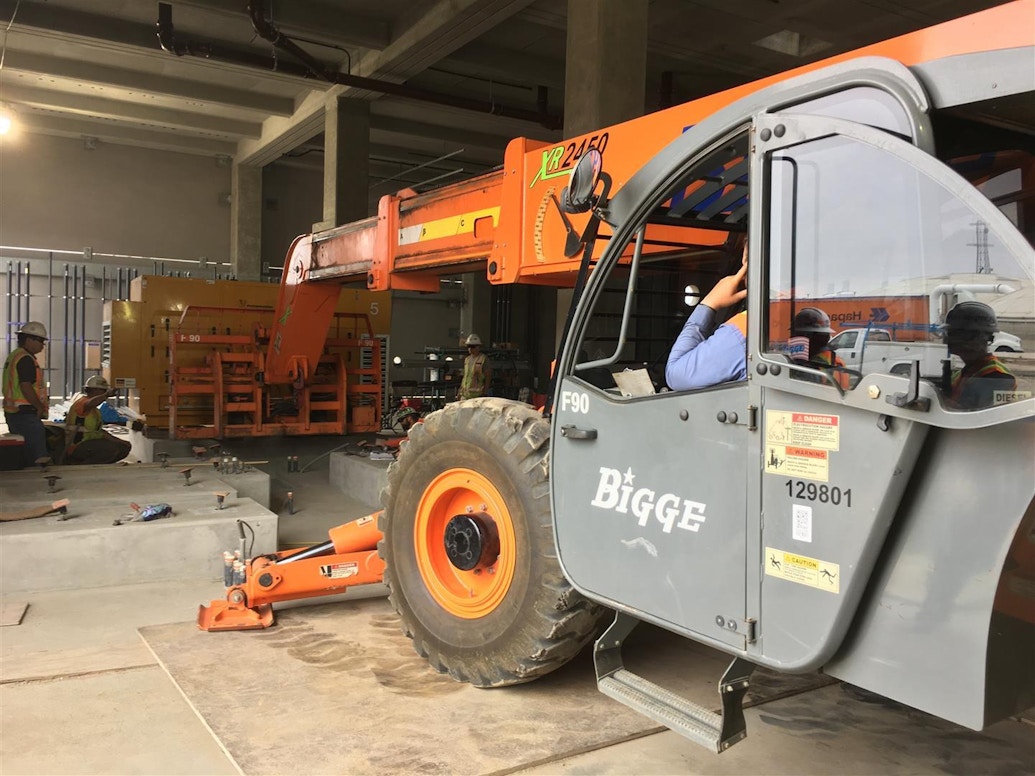 A contractor performing work for a public utility in Orange County, CA, recently rented one of Bigge's Xtreme XR2450 high capacity Telescopic Reach Forklifts. After a dry run with a 10,000 pound test weight, this reachfork was used to lift and set hydraulic power units in a wastewater treatment facility over a 3 day span, setting units at a maximum radius of 30 ft. onto concrete pads.
Telescopic forklifts of this nature are highly specialized, and Bigge is one of few companies that provide such a unique piece of material handling equipment.

Working in confined areas around newly finished pads for the hydraulic power units was particularly challenging, with limited overhead access in the facility. This phase of the work was completed successfully, and Bigge will return to the jobsite to set remaining units in the upcoming months. The overall goal of this renovation is to replace the dewatering facilities that have reached the end of their service life. Newer technology will be utilized to reduce the amount of water in biosolids that are hauled offsite. Construction began in Winter 2015 and is scheduled for completion in Summer 2020.