Bigge's Manitowoc 16000 and Liebherr LR1300SX Tandem-Lift and Set a Bridge in Shady Point, Oklahoma
Cranes at Work |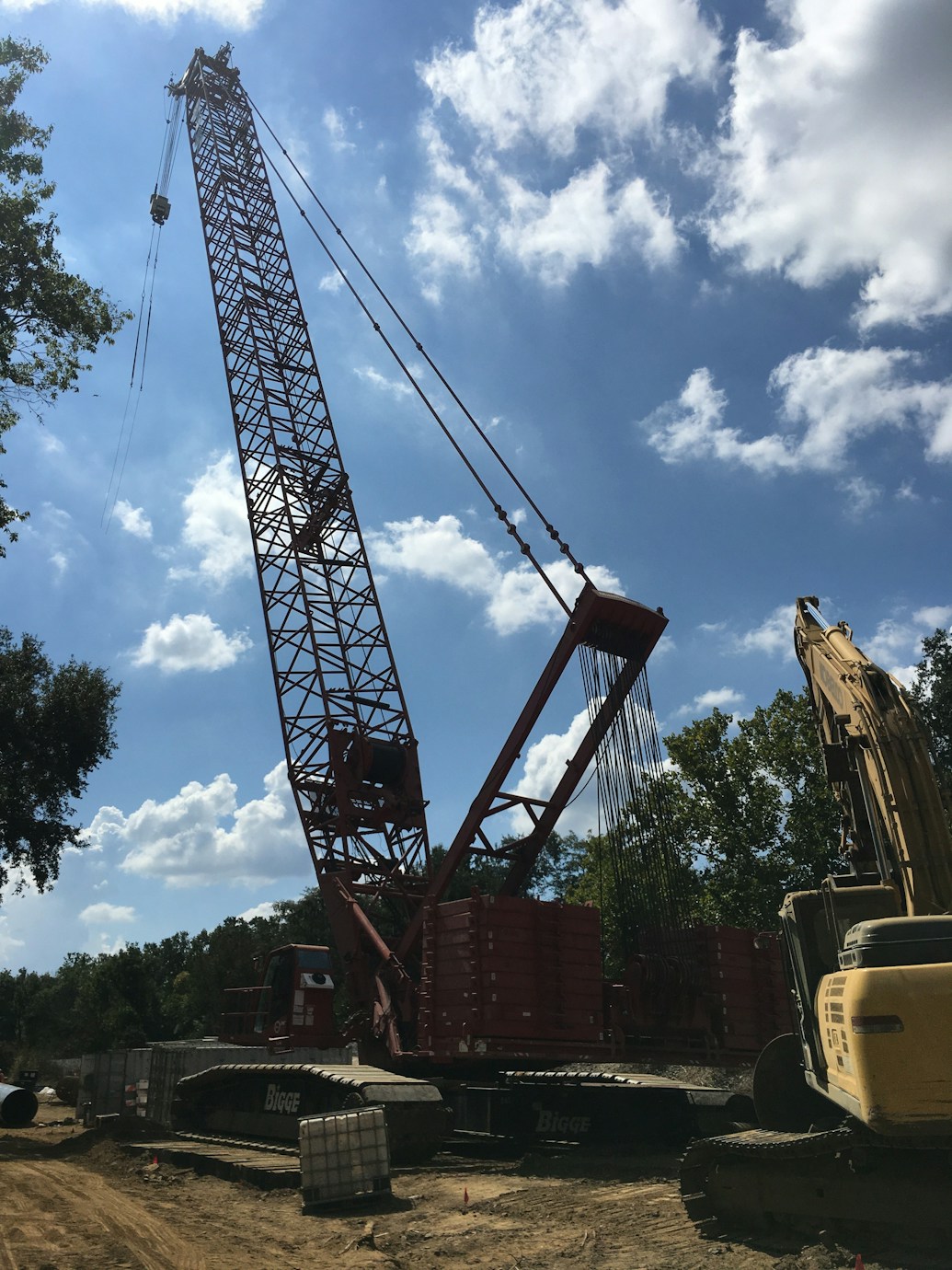 A Manitowoc 16000 (440 Ton Capacity) is currently on-site at Shady Point, Oklahoma to assist in the construction of a replacement bridge. This Manitowoc crawler crane is owned by Bigge and is currently configured with 197 feet of main boom and will be joined by a Liebherr LR 1300SX (330 Ton Capacity) with 105 feet of main boom to tandem-lift and set the new bridge into position. The payload will weigh roughly 466,000 pounds.
The work that is being performed at the Shady Point construction site must be carefully planned and executed. The current railroad bridge is still in use, forcing work to stop whenever a train is passing, and extra safety precautions need to be taken by the personnel at the site.
Due to access constraints and the size of the jobsite there is no room for trucks to turnaround, requiring them to back down a three-quarter-mile long construction road. The terrain in the offloading area where the cranes are positioned for the lift adds more complexity to this job.
This Oklahoma bridge is scheduled to be completed December 2018.