Crawlers Assist in Build of Port Cranes
Cranes at Work |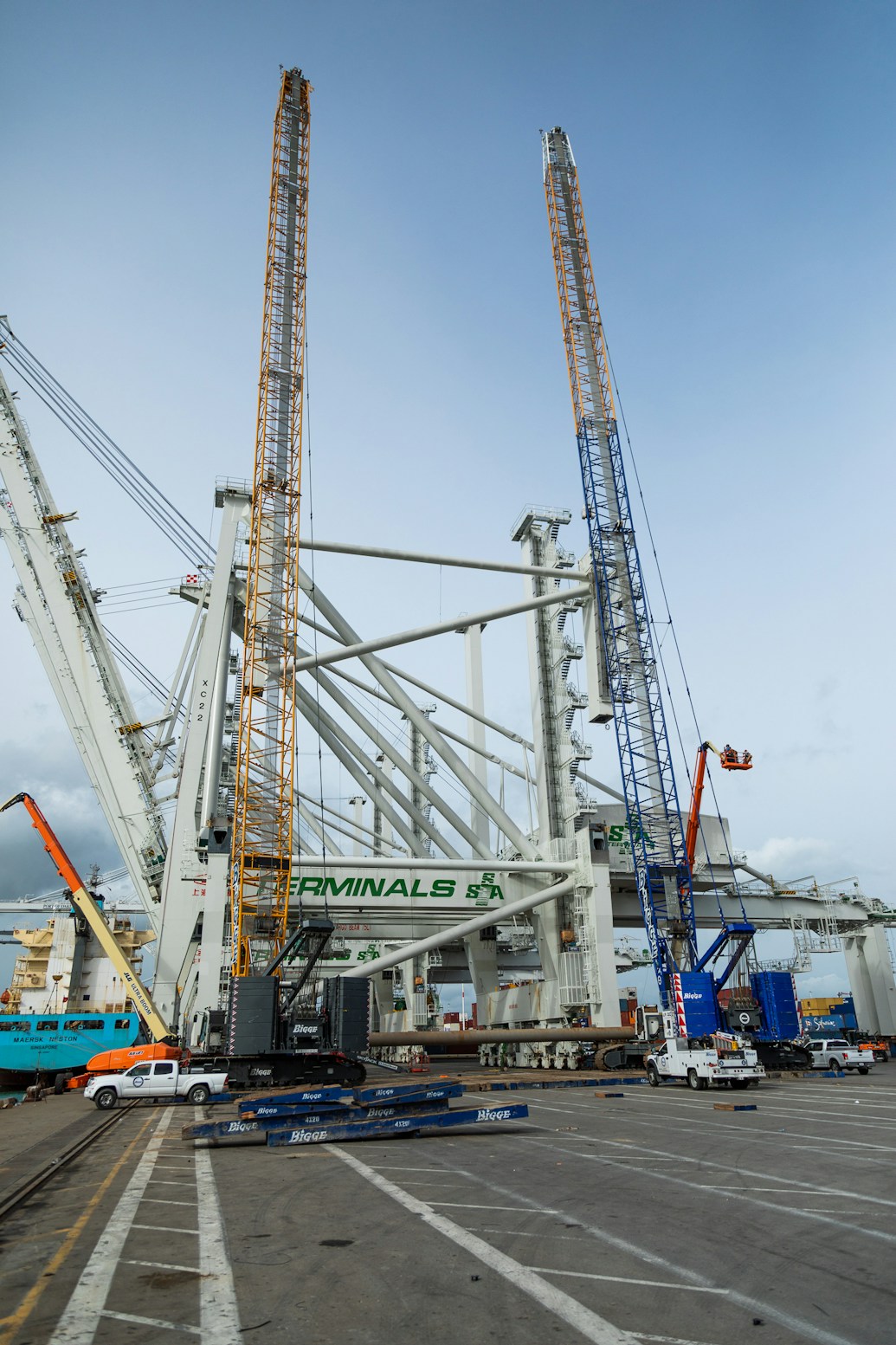 Accommodating the demand for a higher capacity of container traffic, Bigge was hired in January 2021 for work at the Port of Oakland to install leg extensions on multiple port cranes. Two Liebherr LR 1300 crawler cranes were dispatched to execute the lifts, successfully increasing the port cranes' maximum lift height to 174 feet. The process leading up to this project began months earlier in Southern California.

Bigge was contracted by a fabrication company located in Huntington Beach. They were tasked with building three new port cranes for the Port of Oakland. However, transporting these prefabricated cranes to their final destination turned out to be challenging. Because the port cranes were too tall to fit under the Bay Bridge, they were partially assembled and transported as smaller components. Additional mobile cranes would be needed to complete them upon their arrival in Oakland, and the customer turned to Bigge.

Bigge's work began by delivering two 330-ton capacity crawlers to the Port of Oakland, a transport involving multiple trailers. Upon arrival at the Port, an Xtreme XR2450 Telehandler set in place crane mats to distribute weight and avoid damaging the pier's concrete surface. The Bigge crew undertook the 8‑hour process of fully assembling the crawler cranes, including their tracks, which alone weighed between 25,000 and 30,000 pounds. This assembly was performed with the assistance of a Tadano GR1600 XL 160-ton rough terrain crane.

The newly fabricated components were placed on rollers at the port facility. They were staged in a convenient location to eventually meet the crawler cranes. One of Bigge's Liebherr LTM 1220 265 ton all terrain cranes helped with the preliminary assembly at this central location.The work then turned to the two crawlers, which were now fully assembled and positioned on timber mats. With operators and crews working closely together, these two cranes executed several lifts, up to 170,000 pounds, to assemble all three port cranes. With the leg extensions added, the three new port cranes stood at their final operating height of 174 feet. Both of the crawlers and the all terrain crane remained on-site to raise man-baskets for crews to make slight tweaks as welders and technicians applied the final touches.Bigge will return to the job site to assist in the decommissioning and demolition of four outdated port cranes in the near future. Combined with this project, Bigge will have contributed to removing four and adding three new port cranes at the Port of Oakland this year.