Elevating America: Mass Timber Top Out
Cranes at Work |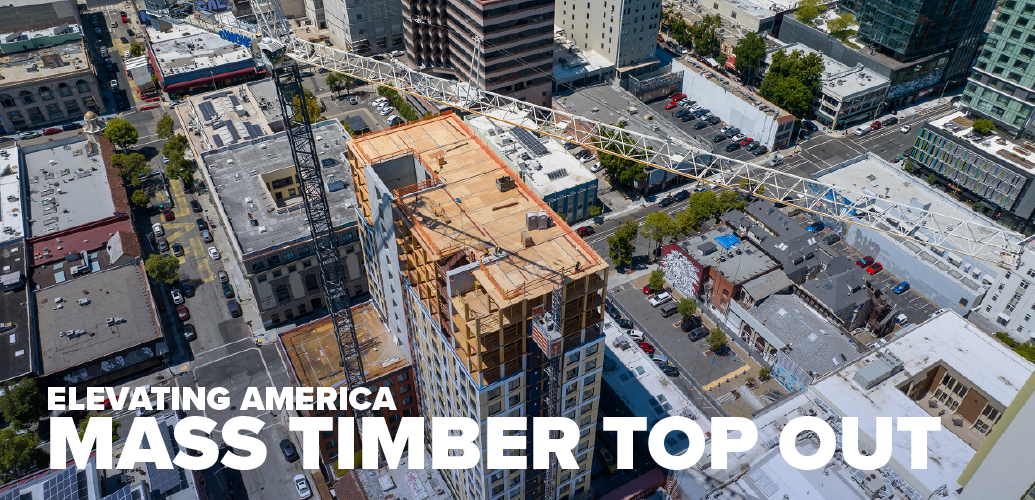 Bigge recently had the privilege of participating in the topping out of a groundbreaking new project in downtown Oakland, CA. This jobsite features our brand new Alimak Scando 650 in a dual car formation and Peiner SK 415 – 20 hammerhead tower crane on-site to assist in constructing this brand-new mass timber tower.
Due to the weight savings associated with mass timber construction, this client could use the smallest hammerhead crane from our SK fleet to handle the heavy lifting. Keeping their project on schedule, each panel was successfully hoisted and installed in under 30 minutes.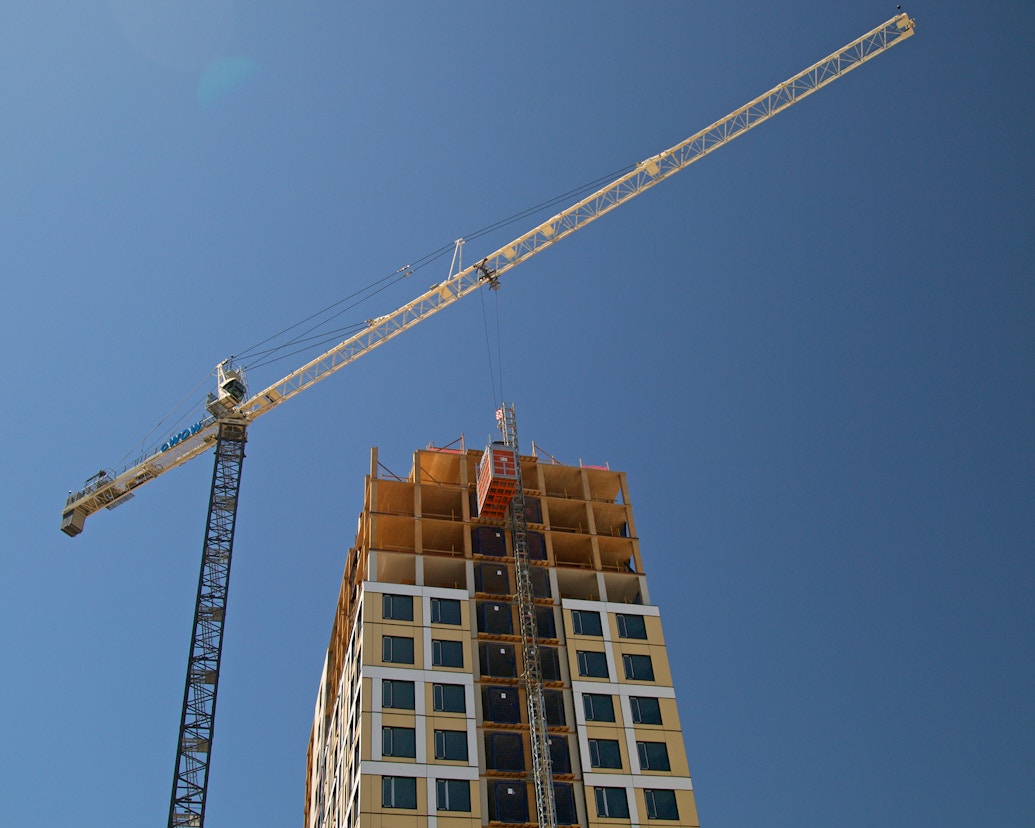 At 18 stories tall, upon completion, this structure will be one of the tallest mass timber buildings in the world. Containing 222 housing units, along with retail and commercial space at street level, Bigge has been honored to take part in such a historic project.
In need of an expertly maintained crane to help elevate your projects? Let our knowledgeable rental team help guide you through the process without the stress and guesswork.