Power Engineering Purchases Kobelco CK1100G-2 from Bigge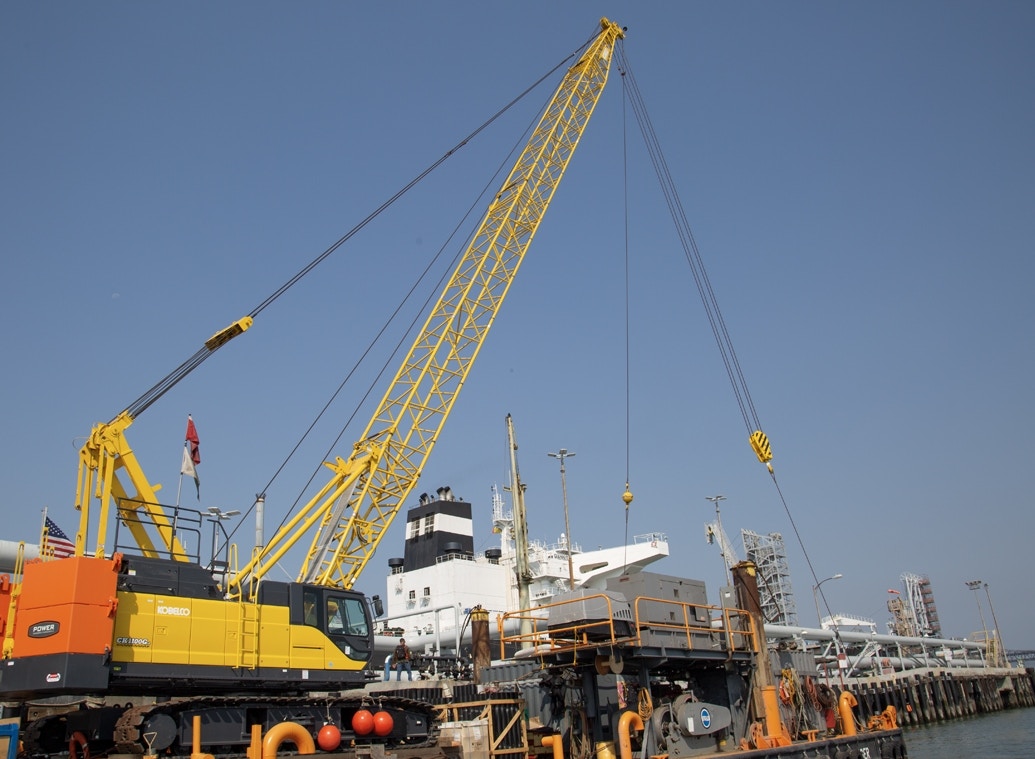 In May of 2018, Power Engineering Construction Co., a San Francisco Bay Area company, purchased a Kobelco CK1100G‑2 from Bigge. Choosing the right crane for this barge job was not an easy task. Charlie Miller explains why this Kobelco was the right choice for this job. Some of his reasons included, size and weight ( ideal for barge dimensions), easy assembly and transportation, user friendly technology and its durability, which is ideal for marine environments. Watch the video below to learn more.
Contact us for more information on how you can rent or purchase this Kobelco model by requesting a quote.