Bigge's New Prime Mover Tractors and Trailer Outrigger System Expands Transport Capabilities
Cranes at Work |
In July 2016, Bigge completed transport projects for new combined-cycle power plants in both Wharton and Granbury, Texas. Bigge transported combustion and generator steam turbines for both plants. Over a seven month span, we successfully delivered sixteen superloads to the jobsite while maintaining a tough schedule due to flooding. Bigge's new fleet of specially configured prime mover tractors is designed to meet the severe service demands of superload hauling. Among the features the new tractors incorporate are custom non-tractor OEM high torque power trains, cooling systems, and quick disconnect hitch mounting systems. The Bigge-designed swing-style outriggers significantly improve the ability to move superloads across standard roadways and bridges. These new systems no longer have to rely on jumper bridges or extensive storage space. The additional transverse load distribution is also more efficient than adding modular trailer files.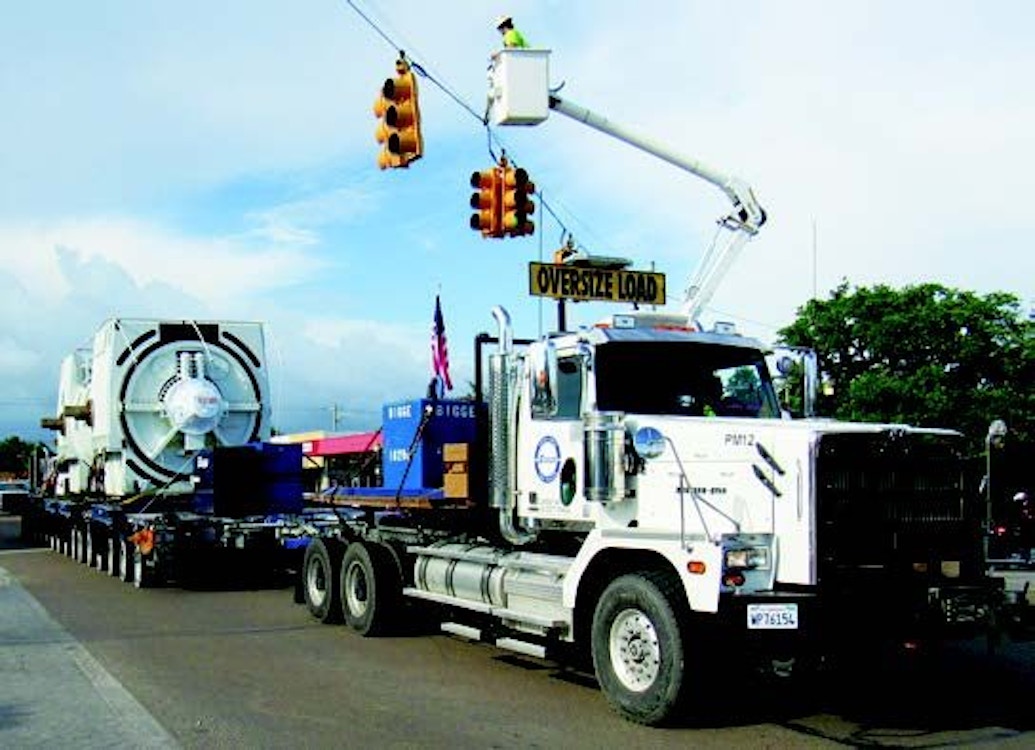 Narrow width trailer configurations are preferred for over-the-road haul routes since they provide more lateral clearance at obstructions on the haul route. However, narrow width trailers are not ideal for bridge crossings.
By temporarily increasing the width of the trailer through the use of outriggers, more of the bridge super structure can be utilized, allowing heavier loads to cross. Outriggers can provide up to a 200% increase in allowable bridge loading for a typical modular trailer configuration. When the outriggers are not in service, they are stowed against the sides of the trailer, resulting in a minimal increase in the trailer's overall width.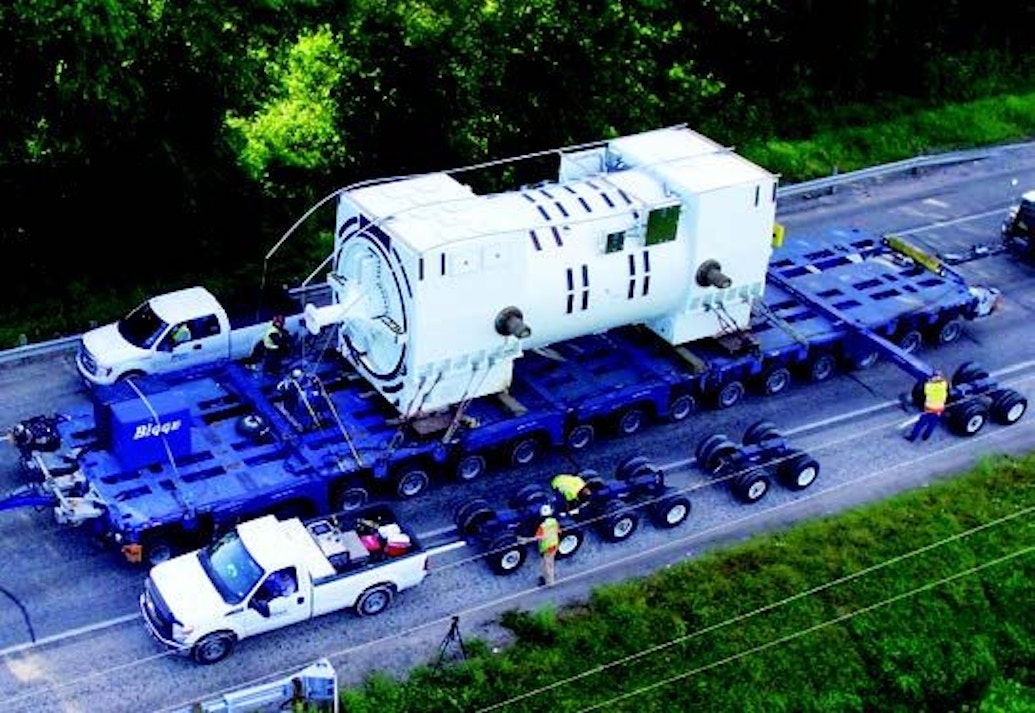 This new technology enables Bigge to use the most direct and safest routing on any project, minimizing impact on the public and ensuring safe transportation throughout the duration of the project.

A special thank you for the hard work of the ironworkers, teamsters, operating engineers and engineers that made this project successful.