San Francisco Doyle Drive Project
In 2016, Bigge worked on the Presidio Parkway restoration project in San Francisco, CA. Our crawler cranes, the Manitowoc 2250 and Liebherr LR1200SX, were used to remove girders and to prep an area for demolition. The Bigge team overcame many challenges during this project, since the area where the girders had been in place had a very narrow clearance space of 2' in headroom and were protecting a local historic pet cemetery from damage during the Doyle Drive roadway construction.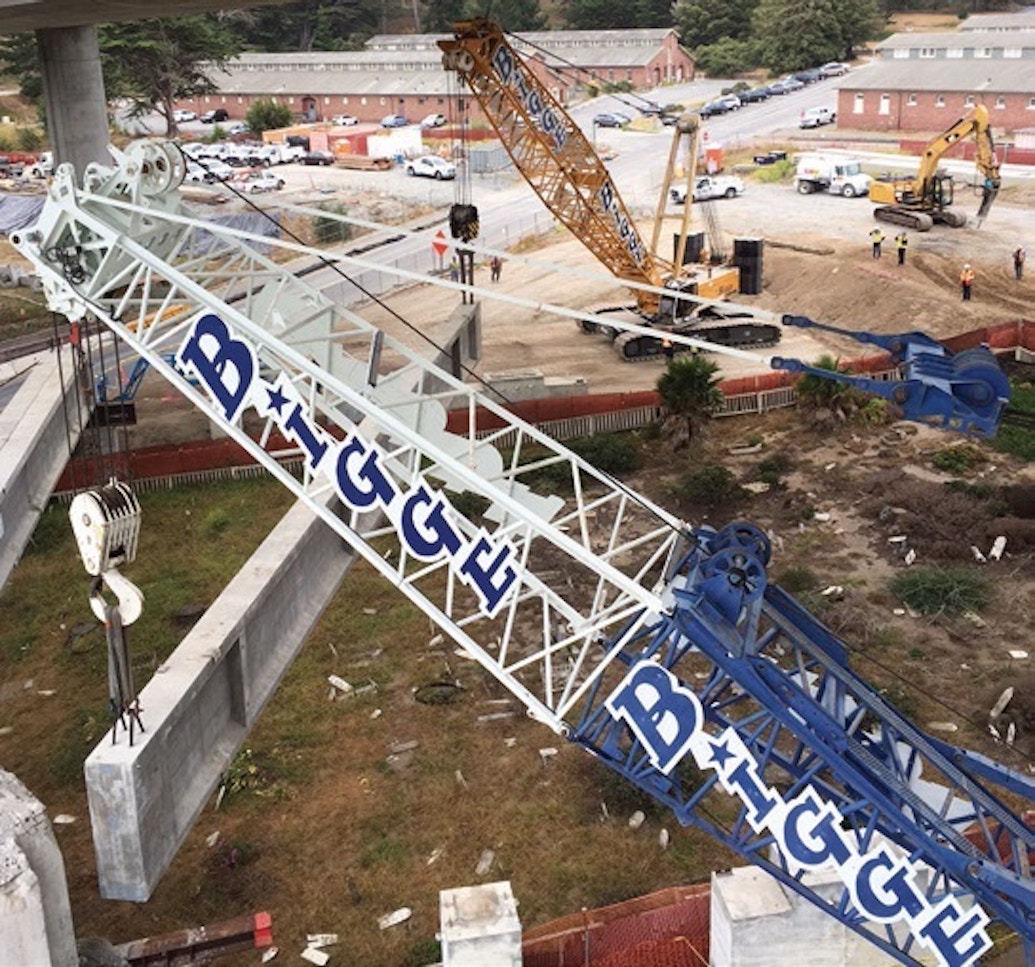 The job site afforded limited space for lift, swing, and crane movement due to high traffic activity on the roadway to and from the Golden Gate Bridge. Five girders were lifted and walked out during a single day shift, the remaining girders lifted during the night shift. The Presidio Parkway restoration project, also known as Doyle Drive or Route 101, started construction in 2009 and is set to conclude in 2016.