Storm Water Detention Tanks Installed by Bigge's Liebherr LTM1220
Cranes at Work |
At the heart of a new development arising in Dublin, California, is the construction of an elementary school. During the month of February, Bigge's Liebherr LTM1220 All Terrain, a 265-ton capacity crane was used to set storm water vaults at the Dublin E5 Elementary School.
New housing developments often have onsite storm water detention facilities installed to provide neighborhoods protection against high flood conditions during the rainy season. A storm water detention tank is designed to collect water during heavy rainfall, temporarily store it, and release the water slowly with the system valve.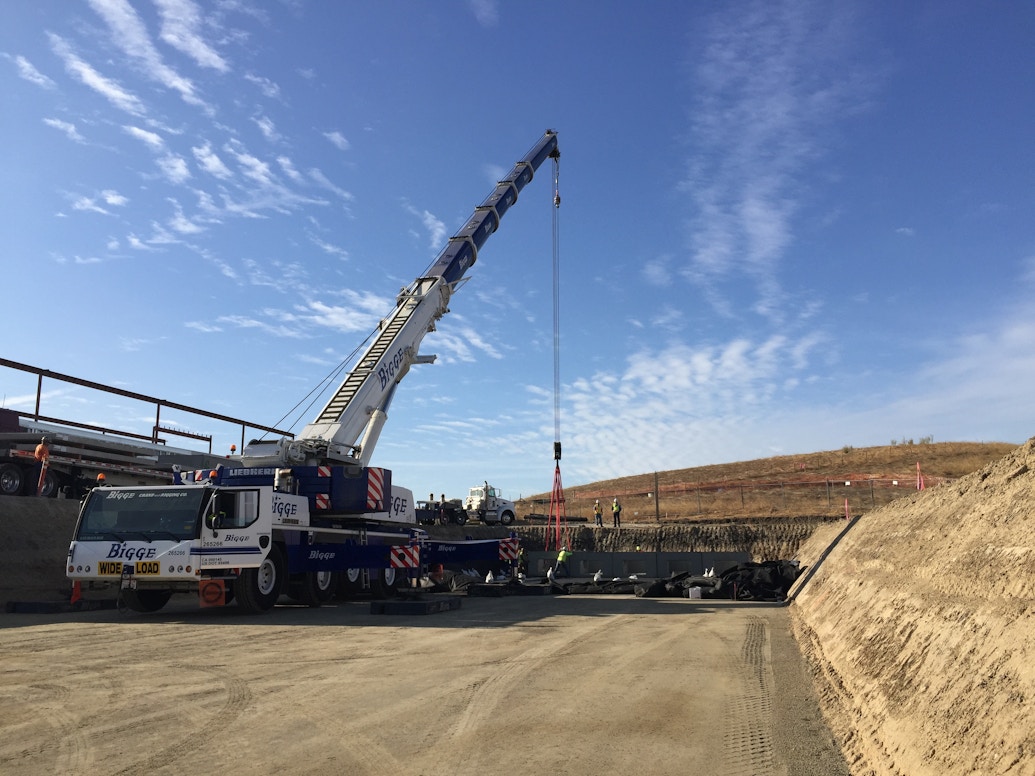 The construction of the school is one that has taken several months to complete. During this installation, our Liebherr crane lifted 96 individual tanks, each weighing approximately 25,000 lbs., directly onto Geotech fabric. Each pick and placement were a challenge since there was no room to slide any of the vaults at the cost of ripping the fabric. The project took four days to complete and the school is expected to be completed this summer.
You can watch the full installation in the video below.