Temporary Canyon Road Bridge is Placed by Two Bigge Cranes
Old Canyon Road Bridge was originally built in 1936 in the historic Town of Moraga, California. The bridge spans over the West Branch of San Leandro Creek (also called Moraga Creek), just south of Constance Place, and north of the Contra Costa County line. The original bridge was erected to give access to automobiles traveling between St. Mary's College and the Oakland Hills. The approximate size of the old bridge was 104' long, 24' wide and accommodated two lanes of traffic. Due to the age and its structural deficiencies, the town decided to construct a new bridge to provide a safer connection for automobile traffic.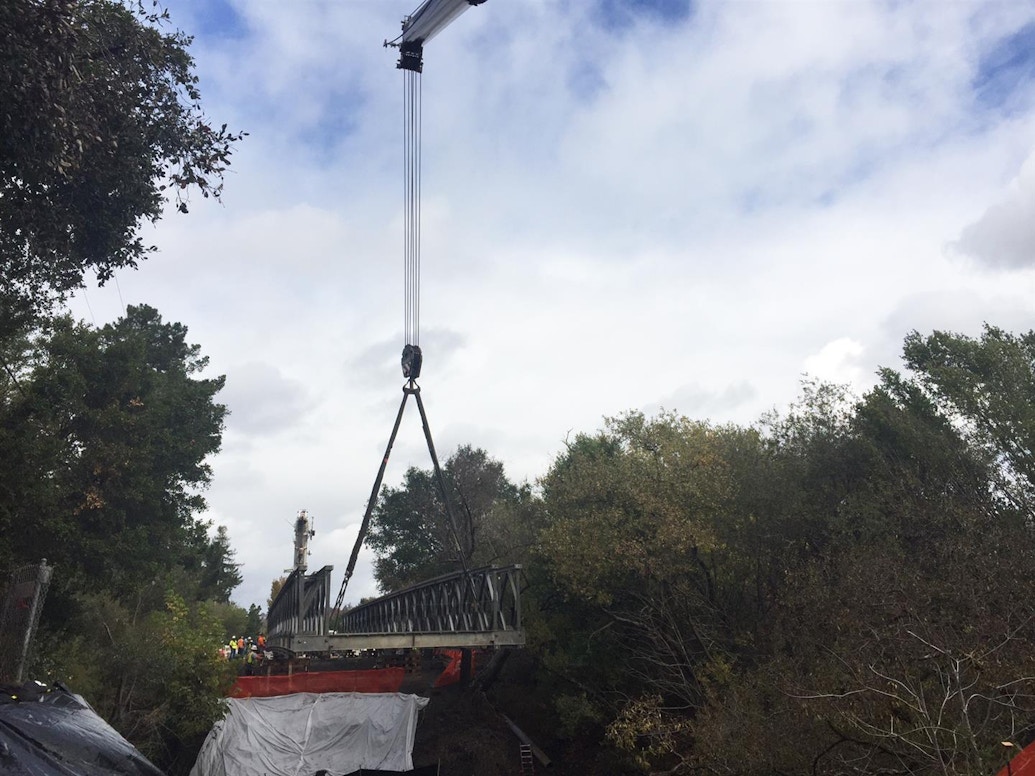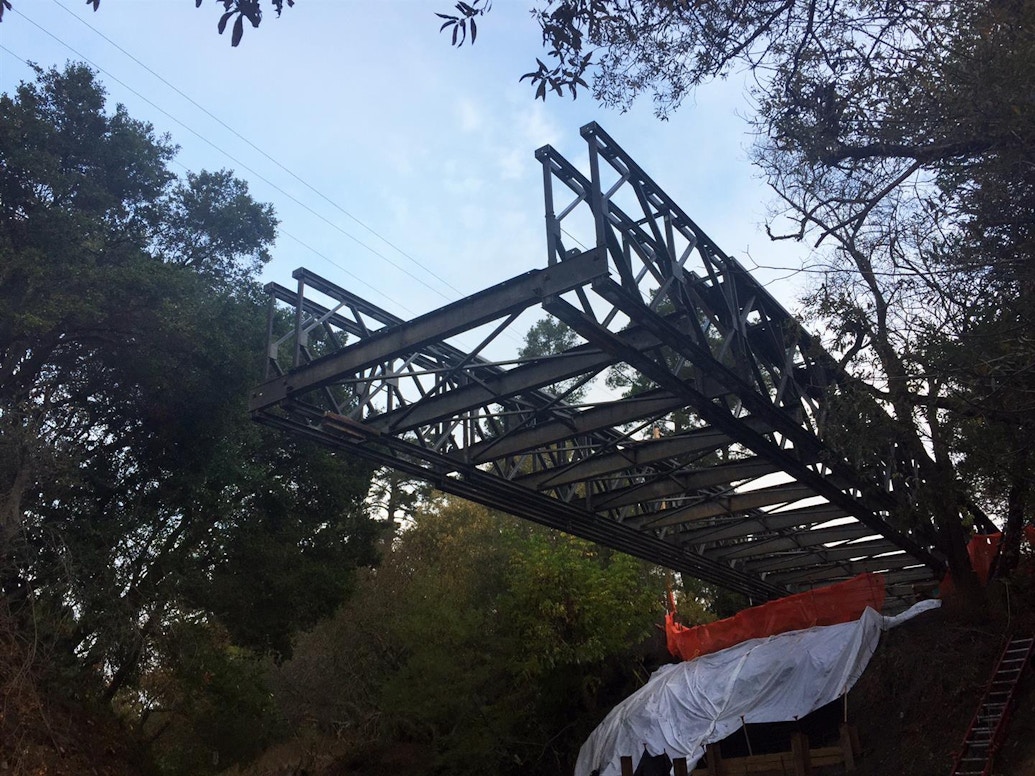 Bigge utilized two Liebherr LTM1220 5.2 All-Terrain cranes to perform a two-crane lift, setting a temporary span in place, at a length of 180' and weighing 85 tons. The project was completed ahead of schedule. A temporary one-lane bridge is now open to provide drivers, cyclists, and pedestrians a safe connection to the surrounding areas while the new bridge is being built.