Every Great Performing Crane Has an Experienced Maintenance Team Behind It
Operational Excellence |
At Bigge Crane and Rigging Co., safety is our number one core value and the most practiced by our crane maintenance team. We believe that a properly maintained and serviced piece of equipment saves customers time, money, and most importantly keeps everyone safe since malfunctions are reduced. Our equipment is serviced every time it returns or leaves a job. All our cranes, trucks, and hoists undergo a standard 90-day inspection and a record of all work performed is kept ensuring our equipment performs efficiently at any jobsite.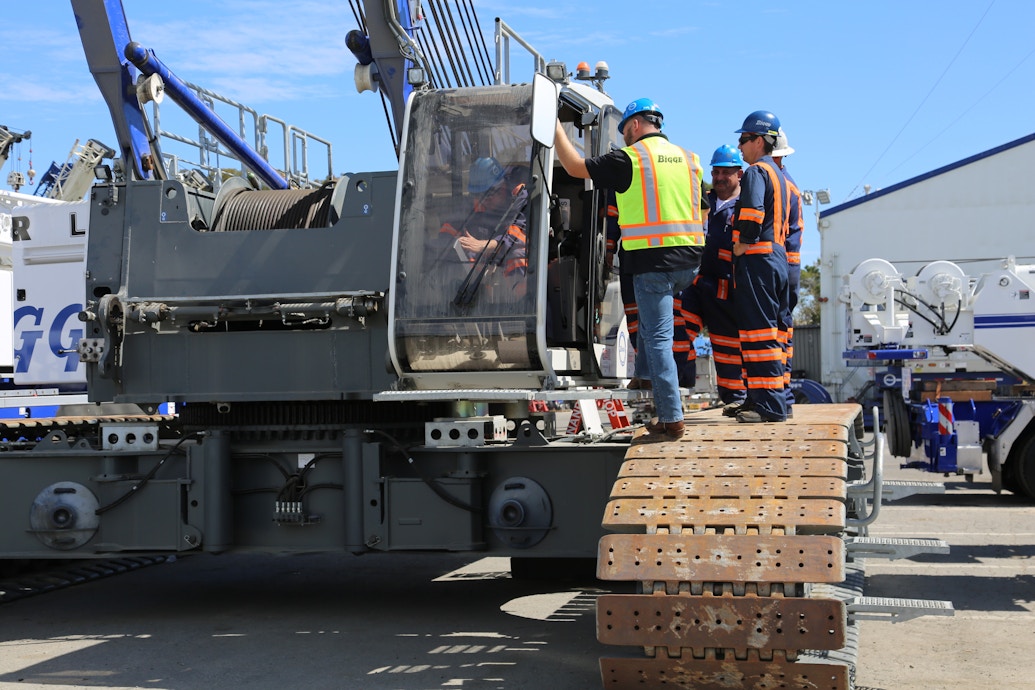 Scott, our Service Manager, has been with Bigge for over 13 years and with all the service team's years of service our company has over 200 years of combined experience in the crane industry. Scott says that, ​"the work we do here at the shop fascinates me, everyone considers each other as a family member which has helped sync us up. Believing and trusting each other only makes the result of our work even better." Liam, an operator at the shop, was taught by his dad how to run a crane at a young age. Chas, a dispatcher, is a 3rd generation employee maintaining his family's passion for cranes alive in the 21st century.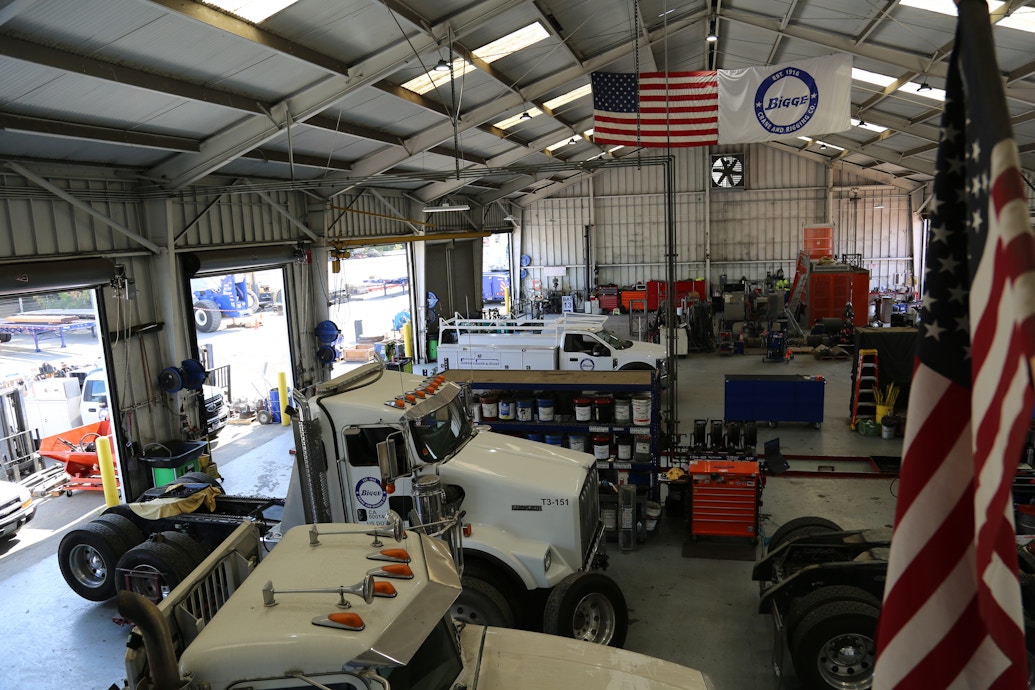 Our equipment mechanics team is trained on the latest crane models and can service our customers anywhere in the globe. Recently, our maintenance team was trained by Liebherr on how to service and maintain their new crawlers in our San Leandro, CA corporate office. Staying on top of the latest technology and making sure our team is continuously learning keeps us on the frontlines of our industry's innovations. As equipment dealers, we can order our parts directly from manufacturers and service our cranes in record time.