Safety Focused: Tower Crane Rescue Training
Operational Excellence |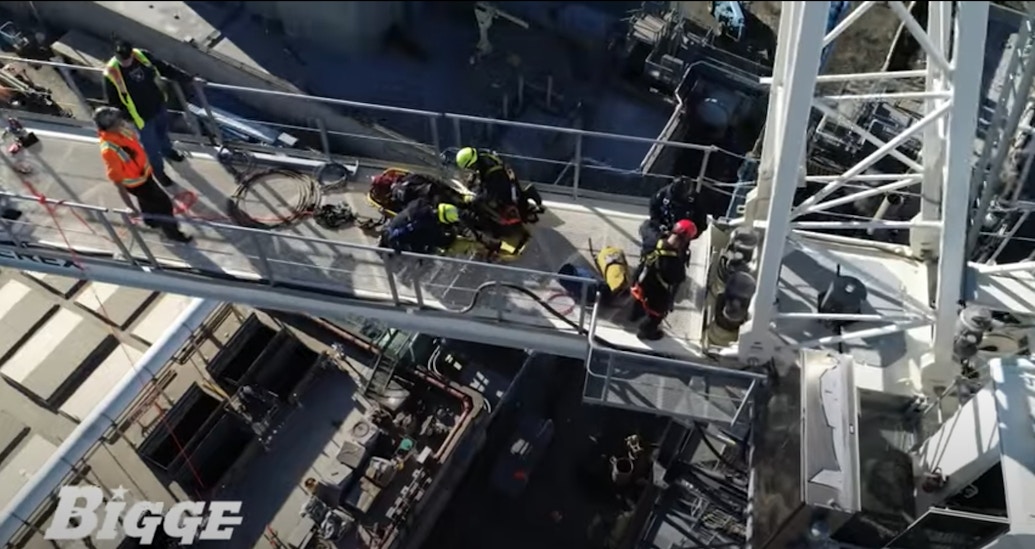 The well-being of everyone around our jobs and equipment — whether it be our customers, our crews, or especially the general public — is an indication of our commitment to safety. It's important to us as an organization that we express safety as our number one core value day in and day out.
We recently partnered with the San Francisco Fire Department and a valued customer to conduct training sessions in the field. Our shared goal was to share knowledge and develop practical training in real-world environments. The training replicated a tower crane operator experiencing a medical emergency and the subsequent 911 call to summon the fire department's heavy rescue unit.
As a result of this exercise, firefighters and first responders gained invaluable insight into the operational function of a tower crane, rescue routes in and out of the site, and a briefing on the project's EAP or emergency action plan. This EAP is used to explain the functional roles of construction personnel during such an emergency.
Our aim is to inspire others to follow the steps we've taken to plan and implement mock rescue scenarios on their sites; involving the crane operating company, emergency responders, and site personnel then use that information to prepare for such emergencies effectively and save lives.