Bigge Building Southern California Hospital Tower
Press Releases |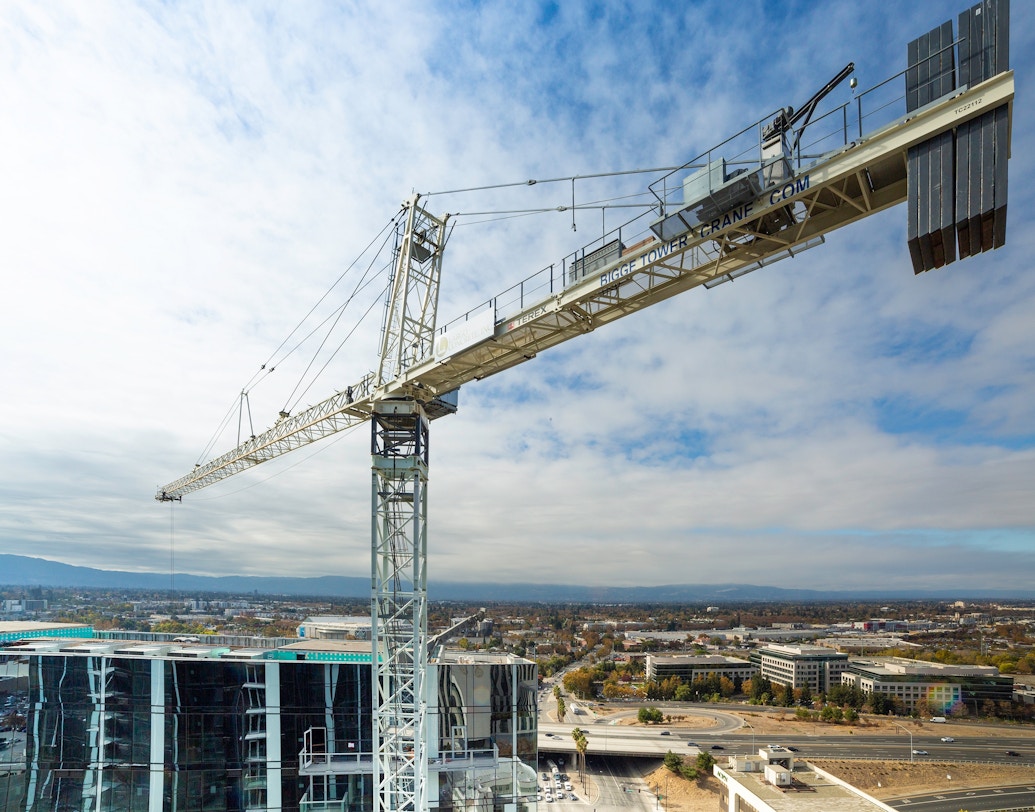 Bigge Crane and Rigging, California's largest engineered heavy lift and rigging firm, is assisting in the construction of the new west tower of a Southern California hospital. The West Tower, when finished, will be eleven stories, reach 185 feet in the air, and add over 200,000 square feet to the existing hospital. Bigge will be using a Peiner SK575 tower crane to construct the tower. This crane will work on site until the completion of the tower, projected to be in late 2012.
Bigge has been involved in numerous phases of this project. Bigge assisted the project team with the engineering of the tower crane foundation, transported, erected, helped certify the crane, and will have a dedicated crew there to operate the crane for the duration of the job. The crane is freestanding with a hook height of over 250 feet and a jib of 213 feet. To erect the skyscraping tower crane, Bigge used a Demag AC 500, an all-terrain crane with a capacity of 600 tons.

The new construction will provide over 100 additional beds, and help take some of the strain from the existing hospital. In 2008, the hospital served over fifty thousand inpatients and saw almost half a million patients on an outpatient basis.
About Bigge
Since 1916, Bigge Crane and Rigging Co. has been the premier provider of best-in-class cranes. Bigge offers crane rentals, cranes for sale, crane parts, and specialized heavy lift equipment to customers across America. With headquarters in California and Texas, Bigge operates a strategic network of over 20 service locations nationwide, allowing them to provide logistical and field support throughout the United States. Bigge actively buys and sells new and quality used cranes and maintains a rental fleet of more than 1,800 assets. Safety, teamwork, results, innovation, and passion are central to Bigge's core values. Bigge continues to lead the crane industry into the 21st century with generations of combined experience in the crane and rigging industry.