Bigge Launches Two New Locations
Press Releases |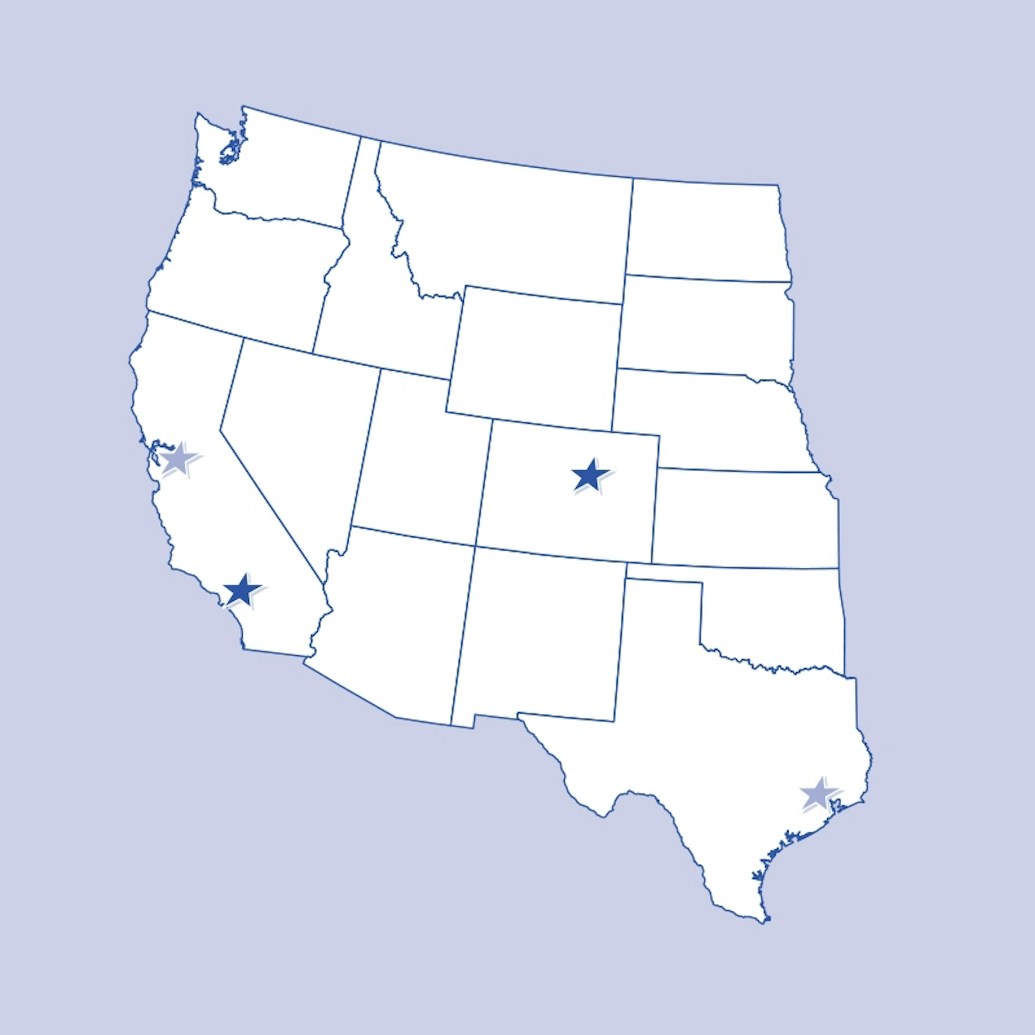 Bigge Crane and Rigging is expanding again, this time adding two new branches. In Los Angeles, the newest Bigge Crane and Rigging location will specialize in operated and maintained crane rental for the Los Angeles metro region. In Denver, a new Bigge Equipment Co. location is set to be the Rockies hub, and will offer primarily bare rental.
The Los Angeles location, the larger of the two, is based in La Mirada, CA and has dozens of cranes and staff available for operated and maintained crane work. Bigge's young and comprehensive fleet includes Hydraulic Truck cranes, ranging in capacity up to 350 tons, Rough Terrains to 130 tons, and Crawler cranes up to 440 ton capacity, along with Tower cranes and a full complement of support equipment including man and material hoists, rigging, storage, and transportation. Combined with the hundreds of cranes capable of being dispatched from Bigge's home location in Northern California, Bigge has one of the largest and most modern crane fleets in California.
This new location at the intersection of I‑5 and Highway 91 in La Mirada is conveniently positioned to serve the refinery, port, and industrial sectors. Located just south of Los Angeles, Bigge brings one of the industry's best safety records and most experienced staff for O&M work to the largest metropolitan area in the state. To contact Bigge about operated and maintained crane rental in Southern California, please call Mark Strzok at (951) 565‑6908 or by email at mstrzok@​bigge.​com .
Bigge's new Denver location will offer bare Rough Terrain and Crawler crane leasing in the Rockies region. The Denver terminal will also provide a logical waypoint between established Bigge locations in Salt Lake City and their regional headquarters in Texas. ​"Our customers have demanded we bring a location to the Rockies region for some time," said Bigge VP of Sales, Joe Nelms, ​"We felt this was the right time to expand to that area and are happy to be creating jobs in the region." The new Bigge Equipment Co. location is located at 2075 S. University Blvd., #175, Denver, CO, 80210. To contact Bigge about bare crane leasing in the Rockies region, please call John Krane at (303) 905‑8435 or reach him by email at jkrane@​bigge.​com.

About Bigge
Since 1916, Bigge Crane and Rigging Co. has been the premier provider of best-in-class cranes. Bigge offers crane rentals, cranes for sale, crane parts, and specialized heavy lift equipment to customers across America. With headquarters in California and Texas, Bigge operates a strategic network of over 20 service locations nationwide, allowing them to provide logistical and field support throughout the United States. Bigge actively buys and sells new and quality used cranes and maintains a rental fleet of more than 1,800 assets. Safety, teamwork, results, innovation, and passion are central to Bigge's core values. Bigge continues to lead the crane industry into the 21st century with generations of combined experience in the crane and rigging industry.