Bigge Opens Largest Crane Maintenance Facility in the Gulf
Press Releases |
After five years of searching, acquiring, designing and building, Bigge Crane and Rigging Co. is proud to announce the grand opening of its new Gulf Coast facility with a 130,000-square-foot shop set on 25 acres in Houston, Texas
Bigge invests in its people and customers:
This facility was a requirement for Bigge to continue to provide the industries best equipment and service for our customers
Our team deserves the safest and most efficient environment to service the PerfectFleet
We want to continue to attract and retain the best people to join Bigge
Facility Highlights: Located at 8300 McHard Road, Houston, Texas, this unique crane maintenance facility boasts exceptional features including:
130,000-square-foot shop set on 25 acres
12 overhead cranes, ranging from 10 to 30 tons
35 high-tech workstation bays
20,000 square feet of sandblasting and painting space
10,000 square feet of newly renovated office space
For over 100 years, Bigge is deeply committed to providing customers with exceptional value and the highest quality crane service by investing in its people, the Perfect Fleet®, state-of-the-art maintenance facilities and implementing innovative technology. These investments sustain Bigge's time-honored tradition.
"You can't maintain the Perfect Fleet® without the perfect facility. For 105 years, Bigge has continually reinvested into the business, and our latest investment into this state-of-the-art Gulf Coast crane facility is yet another example of our commitment to providing the best service level in the industry", said President and CEO Weston Settlemier.
This best-in-class facility will help Bigge continue to attract the industry's best talent to maintain our fleet and support our customers. To learn more about working for Bigge, visit Bigge careers portal.
Whether if you are interested in a crane rental or an equipment sale, or you just want to check out our new facility, we would be glad to have you. Chat with us, or call us at 713−352−6832 for your Equipment Sale or Crane Rental needs!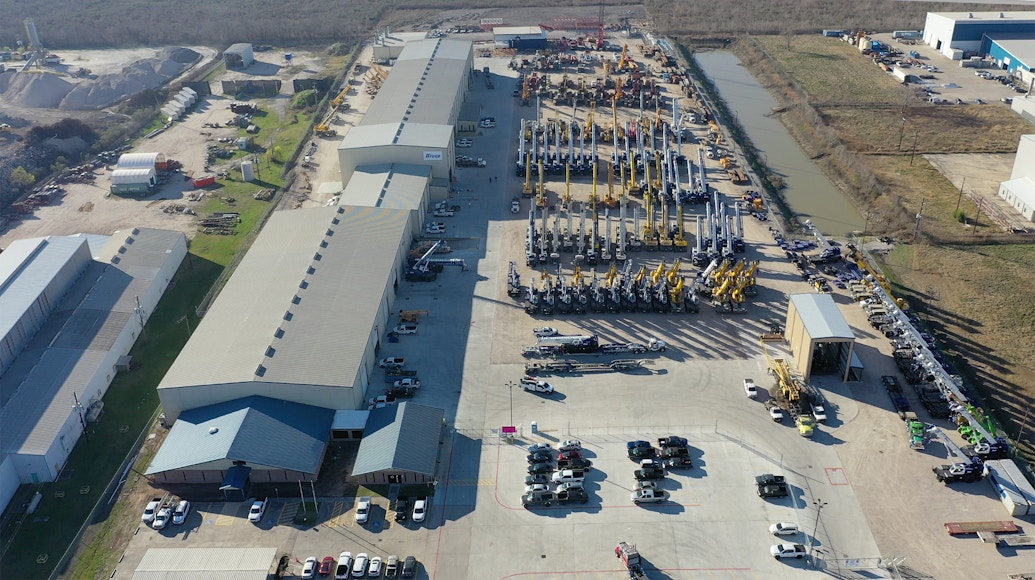 About Bigge
Since 1916, Bigge Crane and Rigging Co. has been the premier provider of best-in-class cranes. Bigge offers crane rentals, cranes for sale, crane parts, and specialized heavy lift equipment to customers across America. With headquarters in California and Texas, Bigge operates a strategic network of over 20 service locations nationwide, allowing them to provide logistical and field support throughout the United States. Bigge actively buys and sells new and quality used cranes and maintains a rental fleet of more than 1,800 assets. Safety, teamwork, results, innovation, and passion are central to Bigge's core values. Bigge continues to lead the crane industry into the 21st century with generations of combined experience in the crane and rigging industry.