Bigge's Houston Operation Expanding Rental Fleet
Press Releases |
Everything is bigger in Texas, even the rough terrain cranes. Bigge Crane and Rigging's fast-growing Houston operation has added two new Grove rough terrain models to its fleet, the RT9130E and the RT9150E. Bigge now has six machines between these two models stationed in Houston, to complement more than three dozen Grove RT890E rough terrain cranes. Bigge has the newest rough terrain fleet of any provider servicing the Texas market.
The Grove RT9150 has the largest lift capacity for any rough terrain crane anywhere. With 197 feet of main boom and a 69 foot fixed jib, it has the reach and capacity of a 165 ton class all-terrain crane in the footprint of a two axle rough terrain, making it ideal for work at refineries. The RT9130 isn't far behind with a reach well over 200 feet of reach. It has maximum capacity of 130-tons, and is similarly ideal for work in the petrochemical industry, as well as general civil and industrial construction projects.
Launched just over three years ago, Bigge's Texas operation is its fastest growing, with nearly 100 machines in its fleet. ​"We are adding capacity as fast as we can", said Brian Noga, Houston Operations Manager, ​"These new high capacity RTs have immediately gone to work, and have been eagerly accepted by our customers because all their attributes".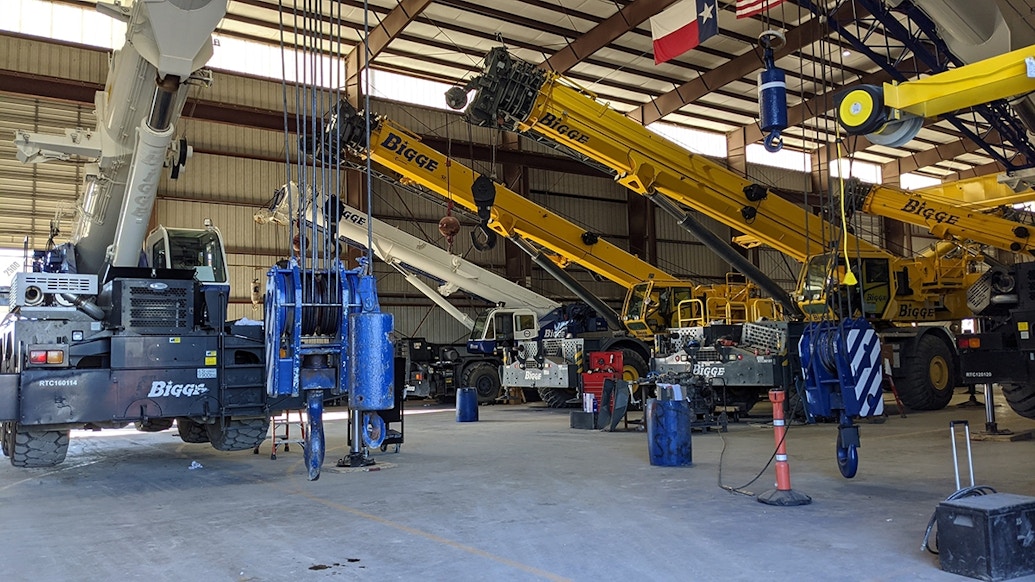 About Bigge
Since 1916, Bigge Crane and Rigging Co. has been the premier provider of best-in-class cranes. Bigge offers crane rentals, cranes for sale, crane parts, and specialized heavy lift equipment to customers across America. With headquarters in California and Texas, Bigge operates a strategic network of over 20 service locations nationwide, allowing them to provide logistical and field support throughout the United States. Bigge actively buys and sells new and quality used cranes and maintains a rental fleet of more than 1,800 assets. Safety, teamwork, results, innovation, and passion are central to Bigge's core values. Bigge continues to lead the crane industry into the 21st century with generations of combined experience in the crane and rigging industry.