Bigge Crane and Rigging Unwraps the new Bigge.com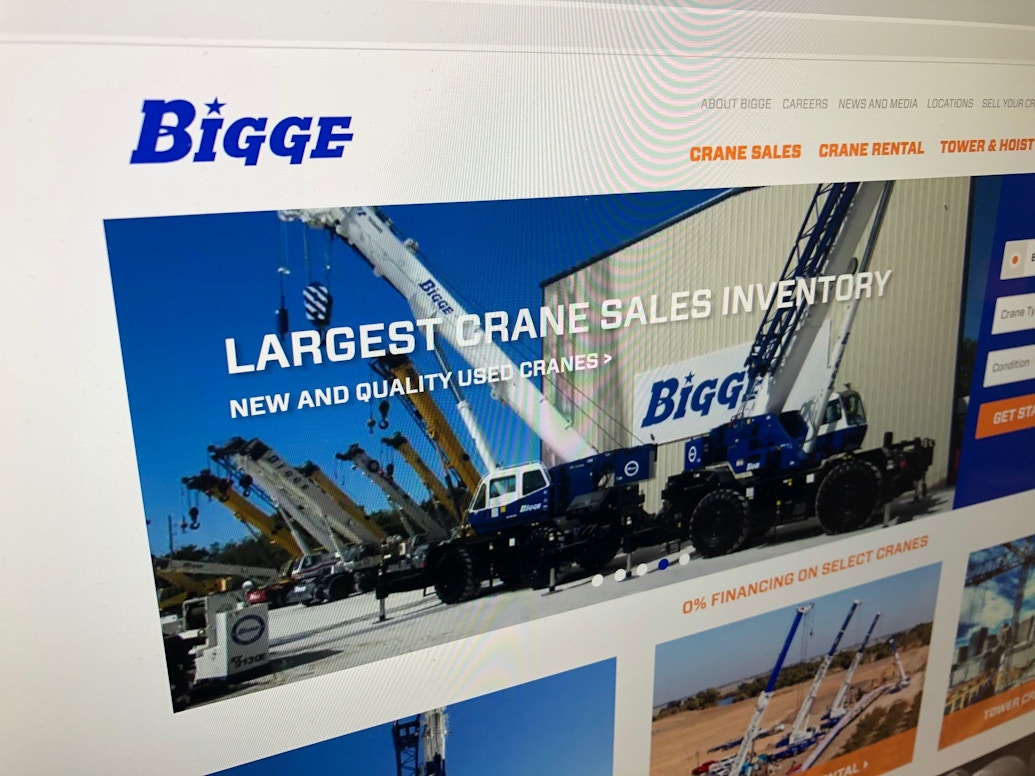 After extensive effort, Bigge Crane and Rigging Co. has just unveiled their new website, www​.bigge​.com. The website has been completely redesigned based on input from Bigge's users. The new site is easier to navigate, offering an easy way to learn more about all of Bigge's core businesses directly from the home page. Another thing users wanted was an easier way to contact their local Bigge office as well as get quotes for crane sales, crane rental, and projects work. Bigge's new look accommodates this demand.
New additions to the site include the video gallery, which hosts in-depth videos about Bigge's cranes for sale as well as video capsules of crane rental and heavy lift rigging and transportation projects. Bigge hopes to add several new videos a month, showcasing the different rental and heavy lift projects in which they are engaged in nationwide. Another new addition to the Bigge site is a showcase of its new super crane, the Bigge125D AFRD. Here, Bigge's customers can get a first look at the new crane, including an animated video showing its capabilities.
"We wanted to create something that gave our customers all the options they needed, while keeping the design clean and uncluttered," said Chris Pantages, who directs Bigge's online marketing, ​"It's a big improvement over our prior design, and it's only going to keep getting better."