New Liebherr Telescopic Cranes to Become Part of Bigge Rental Fleet
Bigge Adds New Liebherr LTR 1100 and LTR 1220 models to its Crane Rental Fleet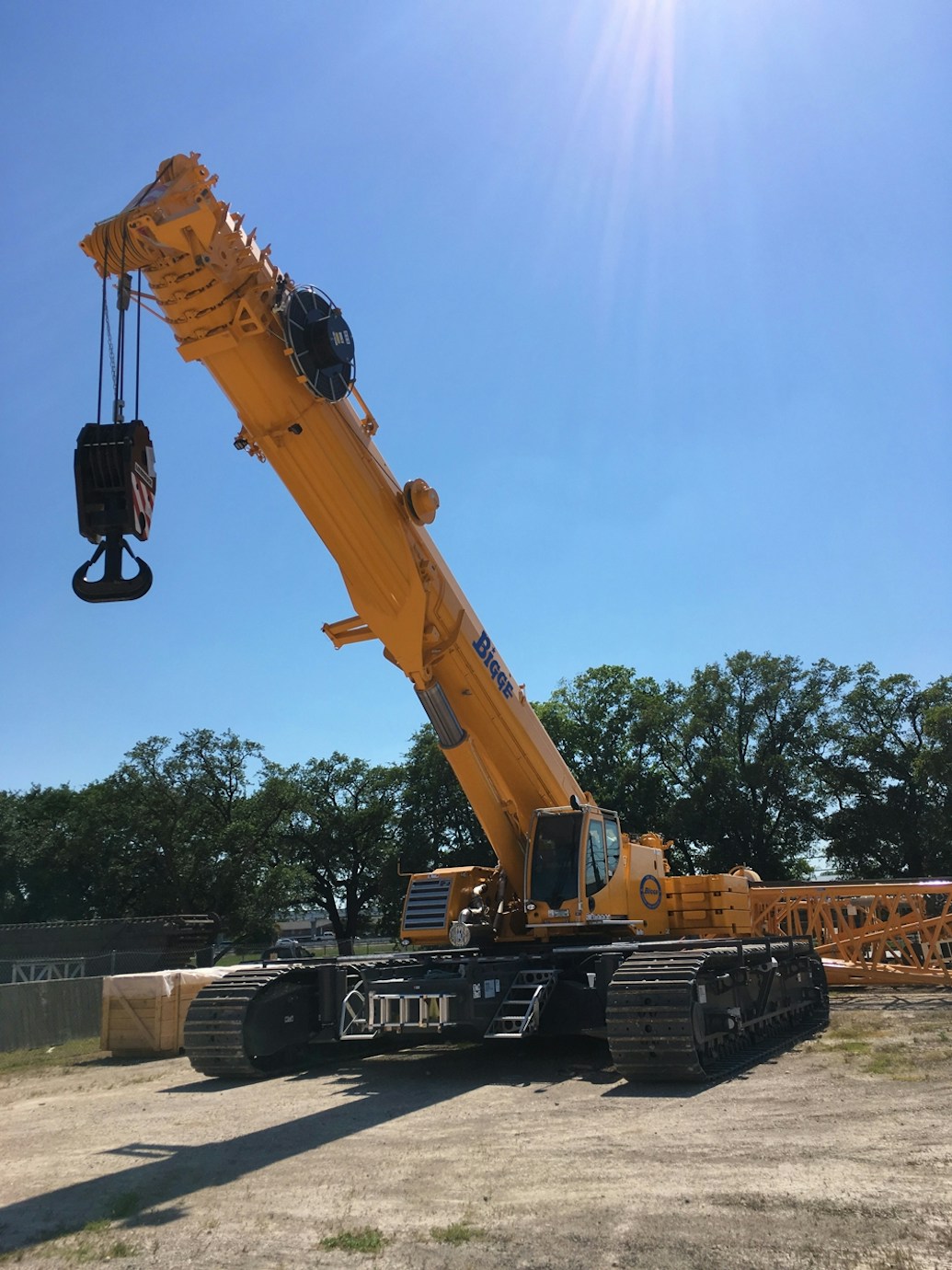 Houston, Texas- June 5, 2018- Starting in July of 2018, Bigge's telescopic crawler crane count will be increasing by three. Bigge has purchased one LTR 1100 and two LTR 1220s from the Liebherr Group. This purchase allows Bigge to account for a larger share of the 245 US ton tele-crawler market, and reflects their commitment to providing best in class equipment to all customers.The Liebherr LTR 1100 has a maximum lifting capacity of 110 US tons. These cranes have fast self-assembly with no assist crane needed and possess a retractable telescopic boom. The LTR 1100 tele-crawler is equipped with a diesel engine which powers the diesel-hydraulic crane drive, and has Liccon 2 technology allowing the crane to have ​"load sensing control" among other simultaneous operation features.

The LTR 1220 has a lift capacity of 245 US tons and employs a self-assembly mechanism like the LTR 1100. According to Bigge Vice President, Brian Noga, ​"We decided to bring more of the LTR Liebherr series into our rental fleet because of their speed and efficiency at job sites. Time is money, and speed of assembly saves our customers both. The ability to retract the boom, to pick and carry, and ease of transport allows for maximum up time and maneuverability in projects." Both the LTR 1100 and LTR 1220s are expected to be available for rent in July in Bigge's California and Houston locations. For more information on our equipment rentals please visit bigge​.com/​c​r​a​n​e​-​r​ental.

Since 1916, Bigge Crane and Rigging Co. has been the premier provider of crane rentals, crane sales, and specialized heavy lifting projects across America. Headquartered in the San Francisco Bay Area, Bigge operates a strategic network of seventeen service locations nationwide, allowing them to provide logistical and field support throughout the U.S. Bigge offers quality new and used cranes for sale or rent, and has more than 1,000 cranes in its rental fleet. Safety, teamwork, passion, and innovation are part of Bigge's core values. Bigge continues to lead the crane industry into the 21st century with its rental, sales, and projects teams holding generations of combined experience in the crane and rigging industry.


To learn more about our crane rental, crane sales, and crane parts divisions please visit us at bigge​.com.