Bigge Provides Equipment for New Construction In San Francisco, California
Bigge has provided Tower and Hoist equipment for use on an apartment complex being built near the San Francisco Civic Center. The 419-unit complex will include 9,000 square feet of retail space and one below-grade parking level. We have installed a Dual Car Alimak Scando 650 and two (2) Luffing Tower Cranes, a Comedil CTL 630 and a Comedil CTL 400, which are able to work within the tight confines of the jobsite.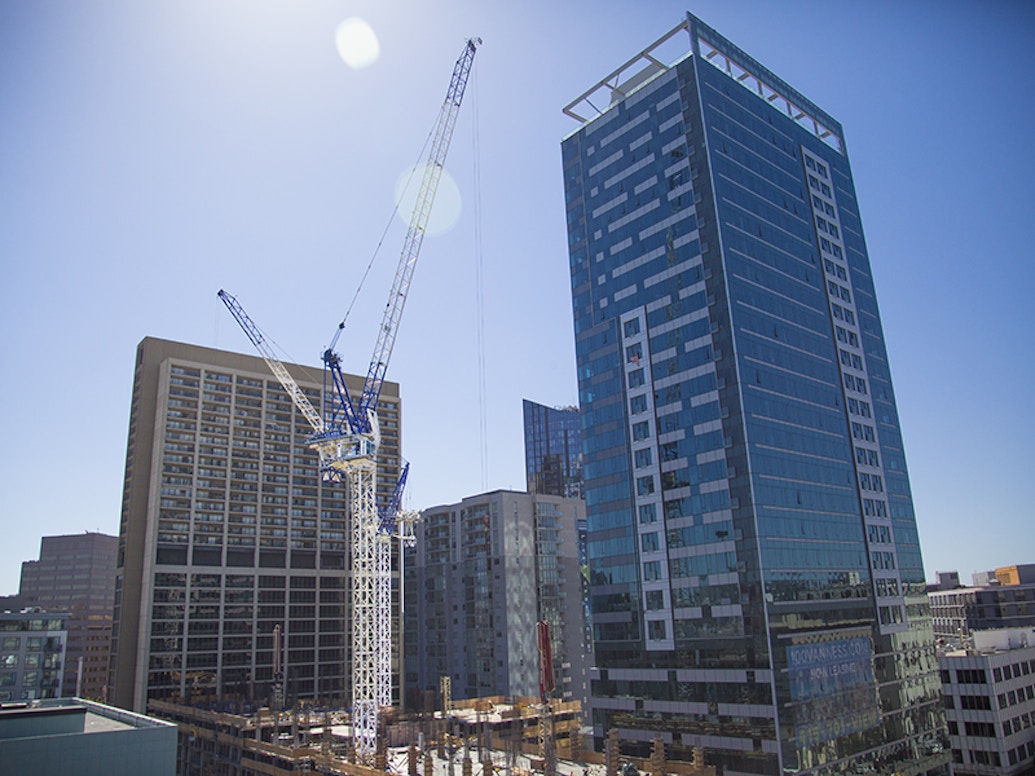 When complete, the 150 Van Ness Apartment Complex will be Green Point Rated under the Green Globes Multifamily Building rating system verifying that it is sustainable, energy efficient, and environmentally friendly. The project is to be inaugurated in early 2018.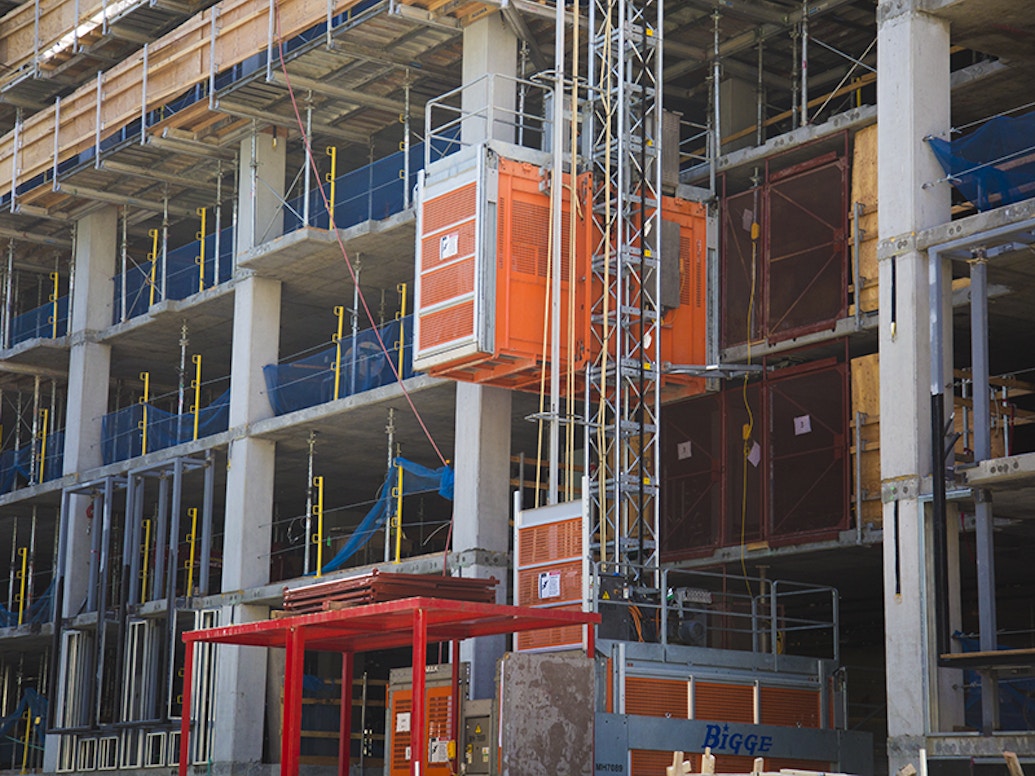 For more information on our Tower Crane and Hoist rentals please visit our website at bigge​.com