Bigge's Tower Cranes Aid in the Construction of the Transbay Transit Center
Bigge has provided a pair of tower cranes for the construction of the one million square-foot Transbay Transit Center in downtown San Francisco, California. As the largest approved public transportation project in the country, this $2.26 billion program will replace the current Transbay Terminal with a modern transit hub connecting the region through eleven transit systems. It will also supplement the neighborhood with homes, offices, parks and shops surrounding the new Transit Center.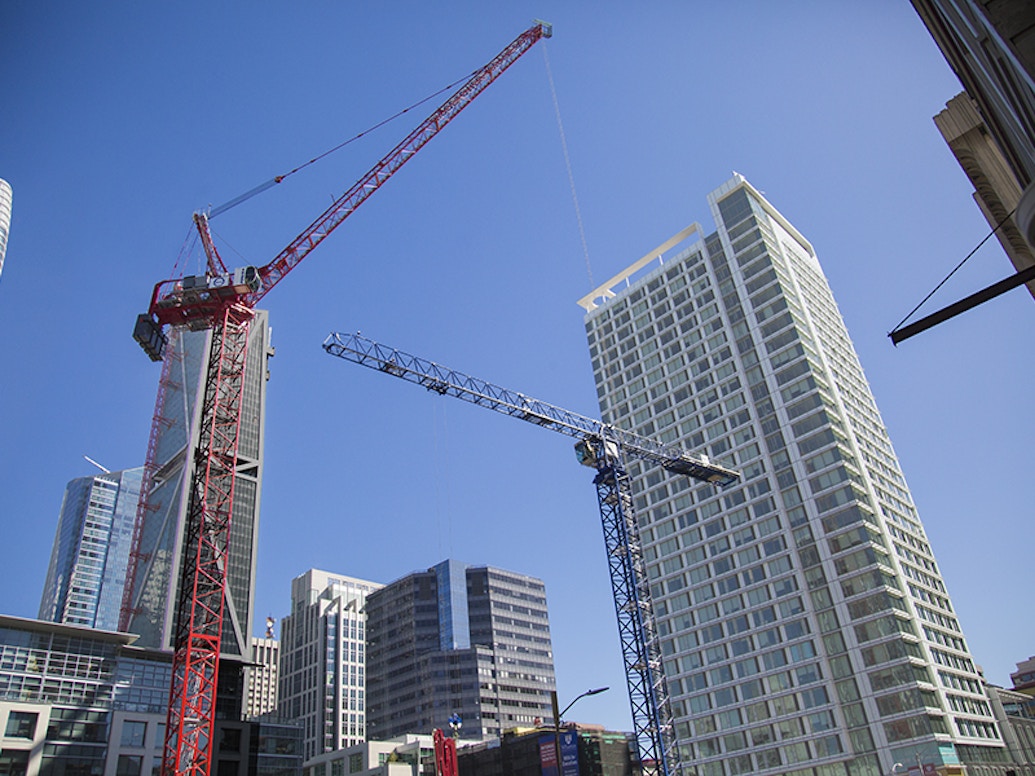 Our Potain MR615 Luffing Tower Crane and the Comansa LC210 Tower Crane are a pair of proven and durable machines currently being used to lift and set materials across the Transbay Transit Center's construction site. This San Francisco Transit Center is being talked about as the new ​"Grand Central Station of the West Coast." Per Brinklow with Curbed San Francisco, this center will create a whole new neighborhood based around its 5.4‑acre rooftop park which will contain café's, a playground and even an amphitheater. To read more about the details of the project please read Adam Brinklow's full article online. The Transbay Transit Center has published a video for viewers to see the scale of this project set to open this December 2017. You can watch the video at https://​vimeo​.com/​7​3​3​23056.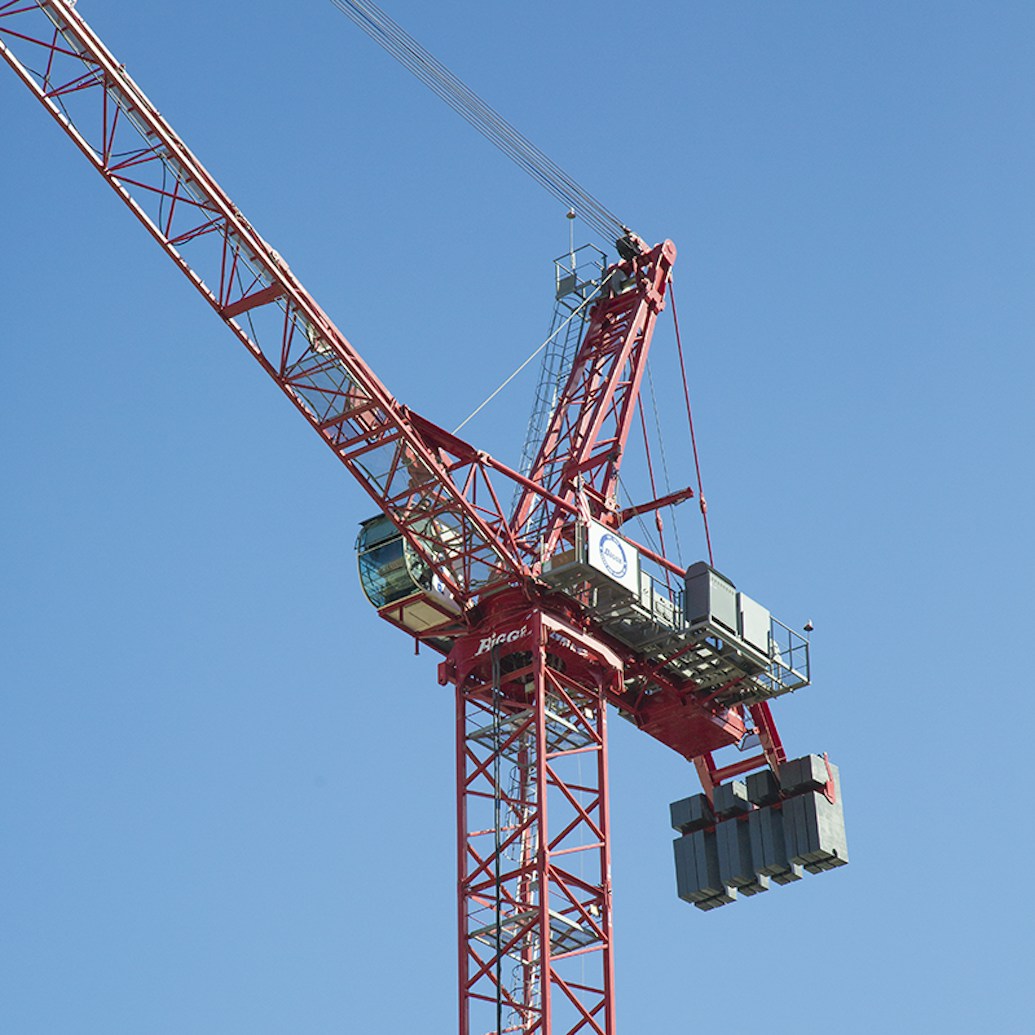 To learn more about Bigge's Tower Crane rentals please visit our dedicated page.