Multiple Tower Cranes On Clearfork Project
Cranes at Work |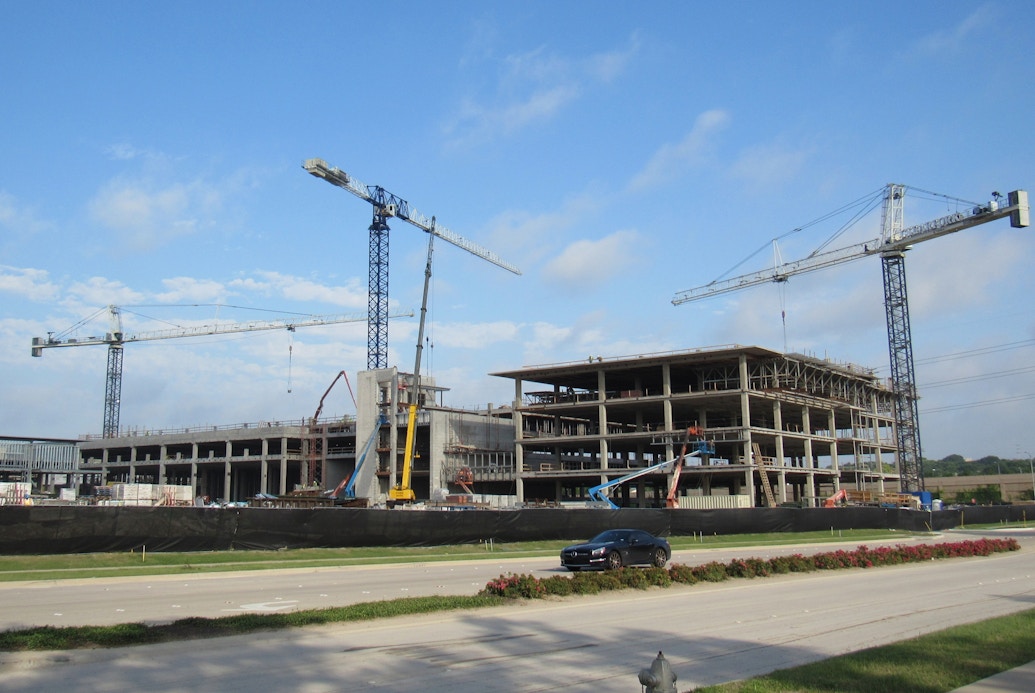 On rent from Bigge were multiple tower cranes at a new mixed use development in the Metroplex.
The Shops at Clearfork is located in Fort Worth, TX, on the south side of the Trinity River. This location was ideal due to the proximity of the TCU Campus, and the Colonial Golf Country Club which hosts the PGA tournament every May. The Shops at Clearfork are a high-end mixed-use shopping, dining, and living destination.
Developer Beck made use of 6 tower cranes for completion of this sprawling project, 5 Peiner SK415s, and 1 Comansa 21 LC 550, to move materials and equipment across the job site.