Operated & Maintained Crane Rental Rates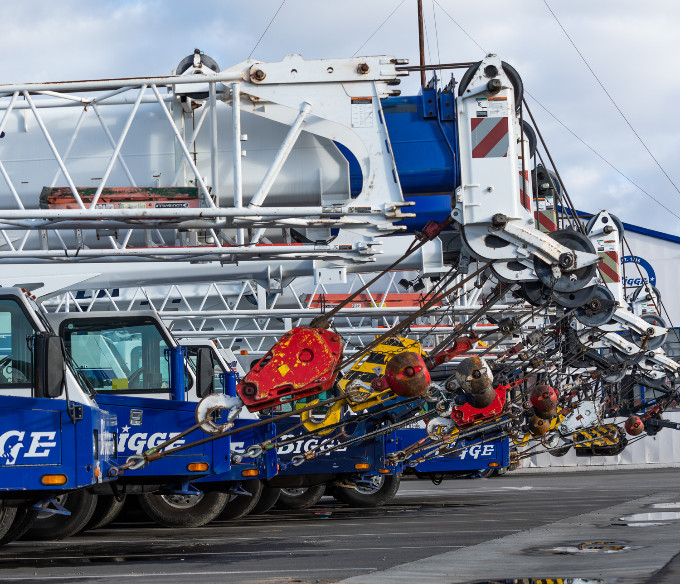 Bigge's premier operated & maintained crane rental service is available in Northern California and parts of Nevada. Bigge specializes in rentals for refinery and petrochemical applications, residential, commercial, industrial construction and maintenance, wind turbine assembly and maintenance, and more. Our entire rental fleet of more than 1,500 cranes is available for operated and maintained work. You can schedule crane work, or call us in case of emergency.
From pre-bidding assistance to project execution, we handle any and all heavy lifting needs for our customers. Our staff is DISA certified, and every operator is NCCO certified.

Our team of expert engineers, factory trained mechanics, dispatchers, certified crane operators, and crews make the completion of even the most complex project efficient and precise for our customers. Bigge has more certified field supervisors than any crane company on the West Coast to make sure projects go according to the plan, any issues are resolved timely and projects are executed safely and under budget. Our team is devoted to the success of your project. With safety and efficiency being our #1 priority, we strive to surpass client expectations and satisfaction.
Take a look at our rates, but keep in mind that may vary based on equipment availability. Request a quote for the most current pricing. Download our Bare Equipment Lease Agreement once you're ready to begin.
Can't find what you're looking for?
Get in touch with a Bigge representative now - we're just a phone call away!
Contact us