2018 Potain MDT 109
Flat-Top For Sale
2018 Potain MDT 109
Flat-Top for Sale
| | |
| --- | --- |
| Max Cap | 7 US Tons |
| Condition | Used |
| EQT # | TCFT109101 |
| Location | Tour This Facility San Leandro, CA |
Price includes upper only
| | |
| --- | --- |
| Max Cap | 7 US Tons |
| Condition | Used |
| EQT # | TCFT109101 |
| Location | Tour This Facility San Leandro, CA |
The Potain MDT 109 is part of the CCS City Range line cranes that have been redesigned using the latest technology and machinery to ensure better performance. This crane has a maximum lifting capacity of 6 metric tons (6.6 U.S. tons). The jib can extend to 55 m (180.4 ft.) and the height of the mast reaches up to 55.1 m (180.8 ft.). The MDT 109 can lift up to 1.35 metric tons (1.5 U.S. tons) while at its maximum length. The bases, mast, and climbing equipment are interchangeable with some other top-slewing tower crane models.
The MDT 109 features the new Manitowoc Crane Control System (CCS) which helps the operator get more work done faster and with greater precision. For instance, the CCS provides increased load chart with the maximum speed potential, the operator can configure the crane in 15 minutes, calibrate sensors for crane movement, set the trolley limit switch, and set jib length. There are a handful of features which make operating the crane easy such as a power control limiter, top zone tracing, and a crane configuration optimizer to help maximize productivity and save time.
This model comes equipped with Potain's exclusive Ultra View which has a complete new driver control unit for enhanced ergonomics and comfort. The MDT 109 is designed to simplify installation to reduce the time needed to put the crane in service. Crane sections are compact and can be folded for easy transport to the jobsite.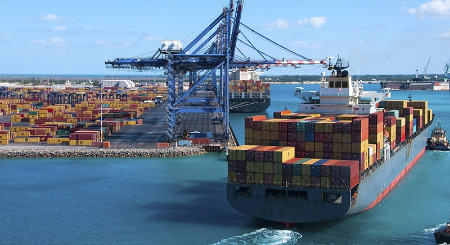 Bigge works with experienced logistic partners to handle shipping of our equipment to our customers and partners.
They have the knowledge and expertise to handle project cargo and deliver your equipment anywhere in the world. Our partners can accommodate any special considerations for large size and heavy machinery, inland and ocean freight and project management. This includes legal forms, customs paperwork and other issues that may arise until your equipment reaches the port of destination.
When you purchase equipment with Bigge, you have peace of mind that it will be handled by logistics professionals, and will arrive safe to your destination.
Can't find what you're looking for?
Get in touch with a Bigge representative now - we're just a phone call away!
Contact us