Bigge Expands Green Initiative by Introducing Electric Yard Trucks at Bay Area Headquarters
Company News |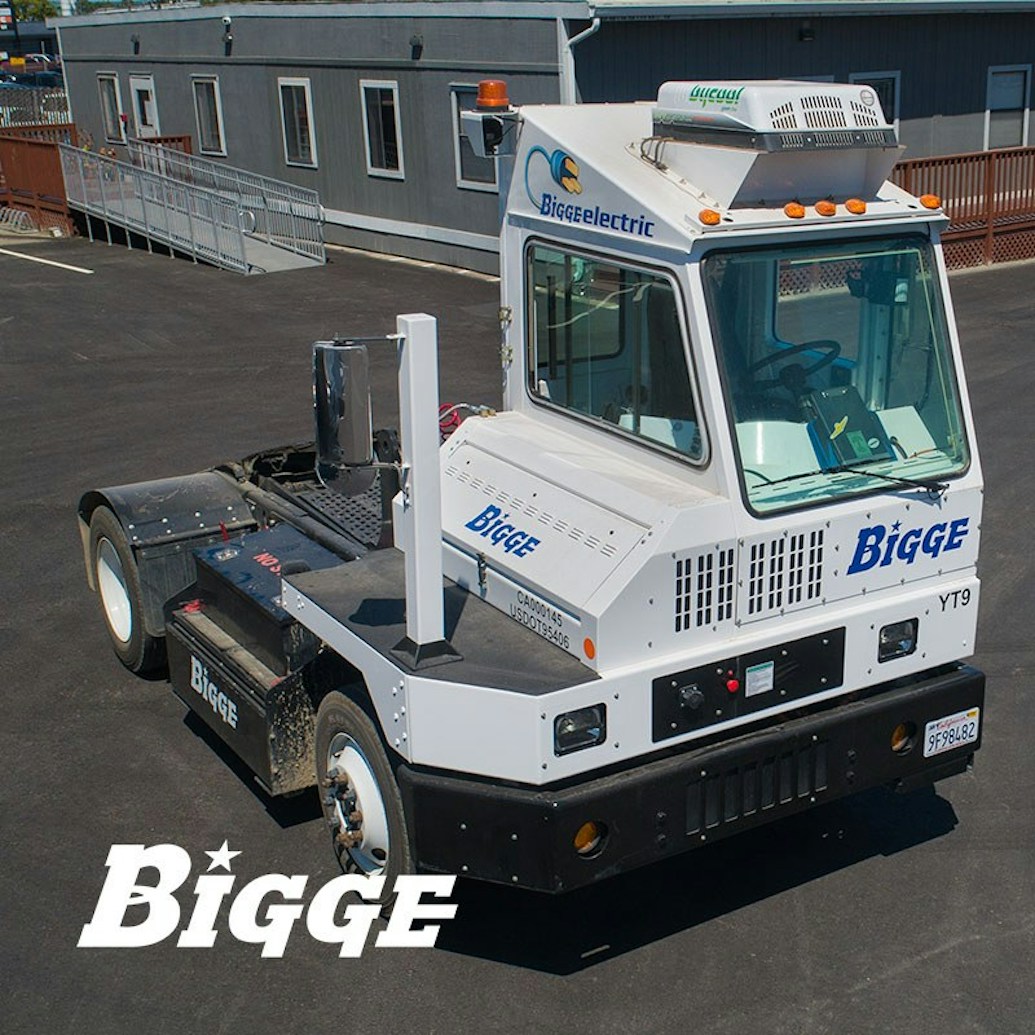 Over the years, Bigge has made a commitment to protect the environment in which we work and live. The company has set high standards and have become more environmentally responsible, going beyond complying with regulations, while doing everything possible to reduce impact. As a result, Bigge has implemented a Green Initiative program that covers different aspects of daily operations. This initiative aims to improve the way waste is processed and define what a quality fleet consists of while reducing the company's carbon footprint.
The purchase of electric equipment became something worth looking into resulting in a search for alternate equipment in trucks and cranes. Most of Bigge's tower cranes are now all electric, and with the purchase of Orange EV trucks, the company continues to move forward and grow its green fleet with electric transport trucks​.By replacing our older trailer trucks with Orange EV models, we've been able to accomplish a portion of our Green Initiative by reducing fuel emissions and maintenance costs, while simultaneously leading the industry to use electric alternatives to gas powered machinery. We believe electric equipment is the future and going ​"green" is a win-win for everyone."We're getting a full 12 hours of work, per charge, which keeps our Orange EV trucks running all day long," said Mike Ferrera, Bigge Teamster and Yard Superintendent. ​"The trucks are quiet, efficient, and very reliable. Compared to traditional diesels, we're saving about five minutes per load with the Orange EV electrics."
Since 1916, Bigge Crane and Rigging Co. has been the premier provider of crane rentals, crane sales, and specialized heavy lift projects across America. Headquartered in the San Francisco Bay Area in San Leandro, California, Bigge operates a strategic network of eighteen additional service locations, allowing them to provide logistical and field support throughout the nation. Driven by core values of safety, teamwork, innovation, results, and passion, Bigge Crane and Rigging Co. is a fourth-generation family owned business that continues to lead the industry into the 21st century.