Bigge Continues to Add XTREME Telehandlers to its Perfect Fleet
CONEXPO attendees viewed the new XTREME XR2450, Bigge's latest acquisition on display at the Xtreme Manufacturing's booth. This week, the Bigge team met with Don Ahern, CEO of the Ahern Family of Companies, to discuss the XTREME telehandler line and the partnership between the companies that goes back almost a decade.
The XTREME XR2450 telehandler has a maximum lifting capacity of 24,000 pounds. It has a maximum lift height of 50 feet and a maximum forward reach of 36 feet. The extra-long boom and the high lifting capacity make this telehandler the perfect addition to large scale warehouse, infrastructure, and construction projects. Bigge currently has over 20 XTREME telehandlers in its fleet and uses them for various projects in different industries.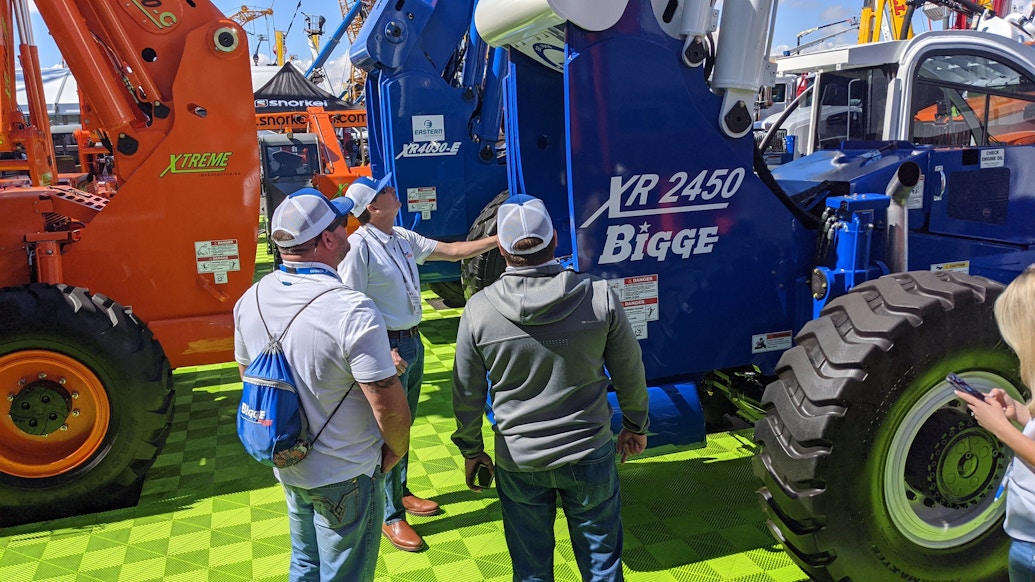 Since 1916, Bigge Crane and Rigging Co. has been the premier provider of crane rentals and crane sales across America. Headquartered in the San Francisco Bay Area in San Leandro, California, Bigge operates a strategic network of 22 additional service locations, allowing them to provide logistical and field support throughout the nation. Bigge has more than 1,800 cranes in its fleet and is a dealer for XTREME Manufacturing in the United States. Driven by core values of safety, teamwork, innovation, results, and passion, Bigge Crane and Rigging Co. is a fourth-generation family owned business that continues to lead the industry into the 21st century.