2010 Liebherr LR 1750
Crawler Crane For Sale
2010 Liebherr LR 1750
Crawler Crane for Sale
| | |
| --- | --- |
| Max Cap | 825 US Tons |
| Condition | Used |
| Boom | 436 ft |
| Fixed Jib | N/A |
| Luffing Jib | Available |
| EQT # | CCC825402 |
| Location | Tour This Facility Baton Rouge, LA |
Additional boom and jib configurations may be available.
| | |
| --- | --- |
| Max Cap | 825 US Tons |
| Condition | Used |
| Boom | 436 ft |
| Fixed Jib | N/A |
| Luffing Jib | Available |
| EQT # | CCC825402 |
| Location | Tour This Facility Baton Rouge, LA |
The Liebherr LR 1750 is perfectly suited for applications in power stations, refineries, bridge construction sites and the assembly of wind power plants. Compact dimensions of the crane components and moderate individual weights allow easy transport of the crane to the building site. Liebherr also offers a LR 1750-SL which adds additional counterweight. The Liebherr LR 1750 can also be operated as a ​"Pedestal Crane" with outrigger supports, featuring a support base of 40 x 40 feet, dramatically increasing lifting capacities.
Additional Details
750 Metric Ton Capacity- 825 US Ton Rating
Boom Composition: S‑Heavy Boom — 91 m Inserts

SL-Transition (S/L) — 7 m main boom transition
Boom nose 120 ton — 7.85 m (included in SL8HS)
WV — Included * SL 8HS * Counterweights (95 ton — Center / 245 ton — CWT)
B Suspended ballast pallet / Tray * 300 , 125 & 47 ton Hook Blocks * # 1,2,3,4,5,6 Winches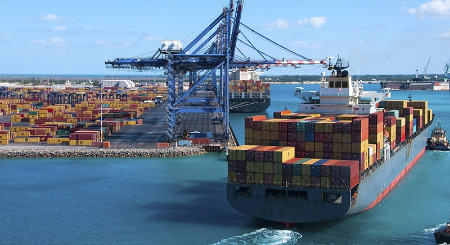 Bigge works with experienced logistic partners to handle shipping of our equipment to our customers and partners.
They have the knowledge and expertise to handle project cargo and deliver your equipment anywhere in the world. Our partners can accommodate any special considerations for large size and heavy machinery, inland and ocean freight and project management. This includes legal forms, customs paperwork and other issues that may arise until your equipment reaches the port of destination.
When you purchase equipment with Bigge, you have peace of mind that it will be handled by logistics professionals, and will arrive safe to your destination.
Can't find what you're looking for?
Get in touch with a Bigge representative now - we're just a phone call away!
Contact us