2015 Tadano GR-1600XL-2
Rough Terrain Crane For Sale
2015 Tadano GR-1600XL-2
Rough Terrain Crane for Sale
| | |
| --- | --- |
| Max Cap | 160 US Tons |
| Condition | Used |
| Boom | 200 ft |
| Winches | 2 |
| EQT # | RTC160106 |
| Location | Tour This Facility Sweetwater, TX |
| | |
| --- | --- |
| Max Cap | 160 US Tons |
| Condition | Used |
| Boom | 200 ft |
| Winches | 2 |
| EQT # | RTC160106 |
| Location | Tour This Facility Sweetwater, TX |
The Tadano GR-1600XL‑2 is a 160 ton rough terrain crane. The maximum boom capacity of its 6 section telescoping cylinder boom is 200.1 feet with a maximum jib capacity of 59.1 feet.
The GR-1600XL‑2 is powered by a Mitsubishi 267 engine and has 4 steering modes in order to navigate the job site easily. Eco mode can ensure that fuel won't be wasted when accelerating too rapidly and reduces the noise of the crane so that directions can be more easily understood, preventing potential risks.
Tadano has truly entered the next era of rough terrain cranes with the GR-1600XL‑2. Their new Hello-Net system allows for monitoring of cranes from mobile phone or computer. You can see the work history and the current state of the crane. This allows you to make numerous decision on the job site without having to guess about your crane's condition.
With the GR-1600XL‑2, Tadano is dedicated to decreasing the adverse impact the crane industry has on the environment. Equipped with a new positive control system, it limits CO2 emission by 20% by efficiently using the hydraulic pump and limiting its discharge. Tadano is taking steps to prepare for future regulations on CO2 emissions on jobsites so that the industry can continue to exist for generations.
The AML on the Tadano GR-1600XL‑2 displays more information than ever before to help operators be precise and safe. Just a few screens available are the telescoping status display, which shows each section of the booms condition, and a fuel monitoring system which informs the operator of fuel consuming activities that could be avoided to save fuel and therefore money.
Standard Equipment
Tiltable cab
HELLO-NET
Asymmetrical outrigger set-up
Slow-stop
ECO mode
Self-removable counterweight
Self-removable outrigger boxes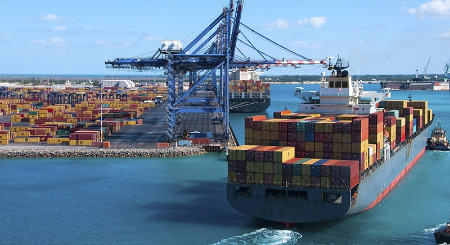 Bigge works with experienced logistic partners to handle shipping of our equipment to our customers and partners.
They have the knowledge and expertise to handle project cargo and deliver your equipment anywhere in the world. Our partners can accommodate any special considerations for large size and heavy machinery, inland and ocean freight and project management. This includes legal forms, customs paperwork and other issues that may arise until your equipment reaches the port of destination.
When you purchase equipment with Bigge, you have peace of mind that it will be handled by logistics professionals, and will arrive safe to your destination.
Can't find what you're looking for?
Get in touch with a Bigge representative now - we're just a phone call away!
Contact us