2015 Terex Crossover 6000
Boom Truck For Sale
2015 Terex Crossover 6000
Boom Truck for Sale
| | |
| --- | --- |
| Condition | Used |
| Max Cap | 60 US Tons |
| Boom | 110 ft |
| EQT # | CWTEREX6000 |
| Location | Tour This Facility Houston, TX |
| | |
| --- | --- |
| Condition | Used |
| Max Cap | 60 US Tons |
| Boom | 110 ft |
| EQT # | CWTEREX6000 |
| Location | Tour This Facility Houston, TX |
The Crossover 6000 is created on a foundation of strength and power. The engine of the 6000 is a 450 horsepower Detroit diesel engine. The boom design is a four sectioned fully synchronized design. The boom has the strength to finish any job. This allows for the crane to become ready for a lift in a time effective manner, and also allows for less human interaction and thus less room for error. The hydraulic system is a three pump system that gives simultaneous independent flow to the boom, hoist, and rotation functions.

While power and strength are important factors in the creation of the Crossover 6000, other factors like operational ease are not overlooked. The Crossover 6000 come equipped with a work area definition system. This system allows for the operator to put restrictions on the movement of the crane, in order to ensure that the crane stays on task and away from potentially hazardous situations. The precision controls included in the Crossover 6000 allow for extreme control, giving the operator the ability to move throughout the jobsite with ease.

The cab of the Crossover 6000 includes multiple features that are efficient and comfortable for the operator. It comes equipped with a rated capacity indicator. This indicator shows the status of all parts of the crane. By having an indicator that shows the status of each part of the crane, the operator can be sure that the crane does not exceed the maximum lift limit, and reduce the safety hazards that could occur if the limit is exceeded.
Finance your equipment from Bigge with our exclusive Financing Program
Bigge's program is built from our experience selling the most cranes in the industry as well as buying and financing cranes for Bigge's own Perfect Fleet™ of over 1,500 units. Our process is quick, easy, and flexible. We offer a range of competitive financing options to match your needs:
U.S. Customers
– Rates as low as 0%
– No upfront down payment
– Advance rate up to 100%*
– Up to a 7‑year term
– No prepayment penalty
– Interest-only period
– Up to 5 million dollars line of credit
Non-US Customers
– Rates as low as 6%
– No upfront down payment
– Advance rate up to 100%*
– Up to a 7‑year term
– No prepayment penalty
– Up to 5 million dollars line of credit
LEASE PURCHASE OPTIONS
– Custom lease terms (12, 18 or 24 month)
– No upfront down payment
– Up to 100% lease application towards final payment
– Lower financing rates than your local bank
– Quick underwriting/approval process
– Simplified documentation
* (includes tax, shipping, etc.)
With Bigge leasing, you have the option to purchase the equipment at the end or return it any time during your lease.
The Bigge Financing Program is subject to credit approval.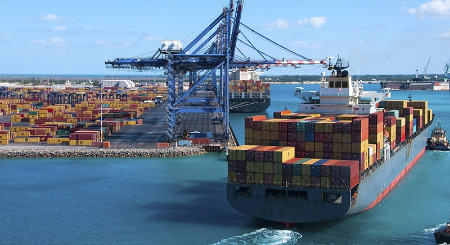 Bigge works with experienced logistic partners to handle shipping of our equipment to our customers and partners.
They have the knowledge and expertise to handle project cargo and deliver your equipment anywhere in the world. Our partners can accommodate any special considerations for large size and heavy machinery, inland and ocean freight and project management. This includes legal forms, customs paperwork and other issues that may arise until your equipment reaches the port of destination.
When you purchase equipment with Bigge, you have peace of mind that it will be handled by logistics professionals, and will arrive safe to your destination.
Can't find what you're looking for?
Get in touch with a Bigge representative now - we're just a phone call away!
Contact us