Bigge Expands Its Perfect Fleet with 22 New Liebherr LR 1300s
Company News |
The strong relationship between Bigge Crane and Rigging Co. and crane manufacturer Liebherr-Werk Nenzing dates back decades. Both Liebherr and Bigge are family-owned businesses and acknowledged leaders in their fields. Weston Settlemier, Bigge's CEO and President took the keys of another 22 Liebherr crawlers at ConExpo 2020, and said that he looked forward to continuing their close working partnership into the next generation of Bigge ownership. The new Liebherr machines set to arrive at Bigge facilities around the country are all LR 1300.1 SX crawler cranes, the latest version of the 300-metric tonne (330 US ton) class from Liebherr's Nenzing factory in Austria. Bigge currently owns more than 50 cranes of this class, and more than 120 Liebherr cranes in total.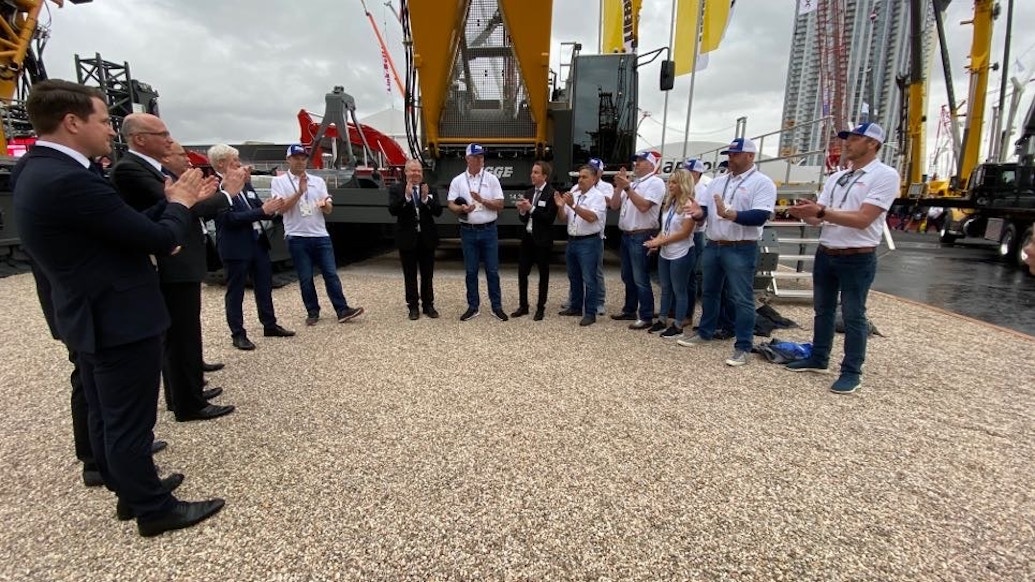 "The LR 1300 is the foundation of our Perfect Fleet," said Weston Settlemier. ​"We own more of these than any other crawler crane." He added, ​"I am very proud of our association with Liebherr. When you think of their brand, Liebherr is the epitome of quality, and that's what I look to bring to Bigge's customers too."

Bigge was one of a select few companies that contributed to the original design of the LR 1300 and continues to participate in the ongoing evolution of this and other Liebherr machines. Thanks in part to this input, the LR 1300.1 SX is equipped with a range of newly developed assist systems, making them both easier to operate and even safer on the construction sites.
About the LR 1300.1 SX
The Liebherr LR 1300.1 SX crawler crane has a maximum lifting capacity of 330 US tons with a main boom maximum length of 393 feet. Maximum boom combination, with luffing jib attached, reaches 555 feet.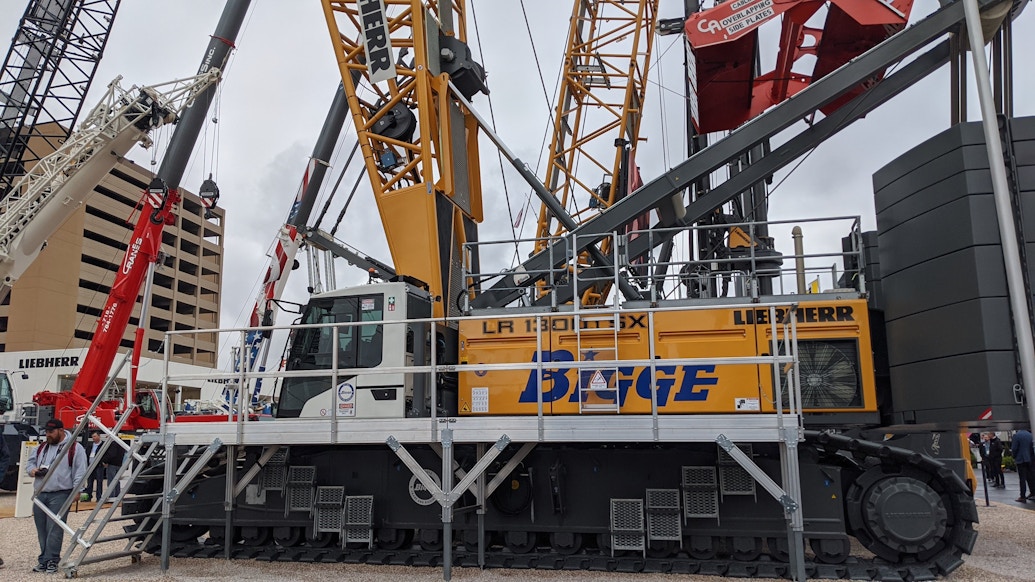 Made in Nenzing, Austria, Liebherr's duty-cycle crawler cranes are among the most innovative of any manufacturer, with superior lift capacities in most configurations, and state-of-the-art CANBUS electronic system and redundant safety systems. Quick and easy to assemble, with no assist crane required, the LR 1300.1 is both practical and cost effective. This crane also features an innovative derrick system incorporating a suspended counterweight for stability when lifting extreme loads. With its two 33,725 lb/​ft winches, it is perfect for general lifting duties as well as more specialized dragline and duty-cycle work. Line pull on the main winches reaches 48,335 lbf on the first layer and 33,725 lbf on the seventh layer.