Bigge Uses Enerpac Strand Jacks to Lift Pier Bridge Tables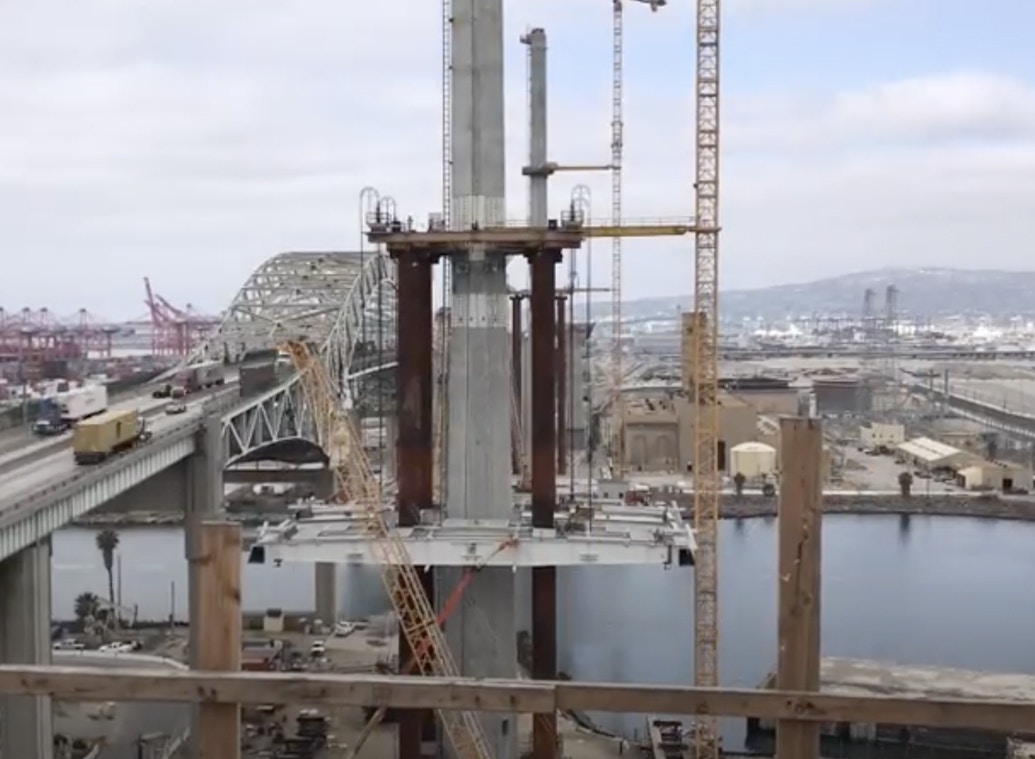 In April of 2018, Bigge provided equipment and technical support for the Gerald Desmond Replacement Bridge Project in Long Beach, CA. Four Enerpac HSL50006 strand jacks with 48 strands each were able to lift 1.35-million-pound pier tables for each of the two towers on both ends of the new bridge over 100 feet in approximately 10 hours. The Enerpac HSL50006 is a 500 metric ton strand jack system that uses heavy lift technology to do lifts synchronically. An operator can communicate to the strand jack via computer and has the ability to automate locking and unlocking during an operation.
The synchronized strand jacks permitted the bridge construction team to precisely perform this heavy lift, ensuring level and flawless placement of the structure. The new Gerald Desmond Bridge will become the second tallest cable stayed bridge in the United States upon its completion at the end of 2019.
You can read the full article https://www.americancranesandt. For more information on our engineered heavy lift projects page bigge​.com.