Chabot Dam Seismic Upgrade
Recently, the Bigge team participated in a portion of the seismic upgrade process for the Chabot Dam in San Leandro, CA. The cranes used onsite were a Kobelco CK2750G and a Terex RT 780, which were used to test and prep the ground at the Chabot Dam. A 6 Line Goldhofer PST was used for mobilization and demobilzation. A The challenges of the job were the steepness of the site, hairpin turns, and sloped, unpaved roads.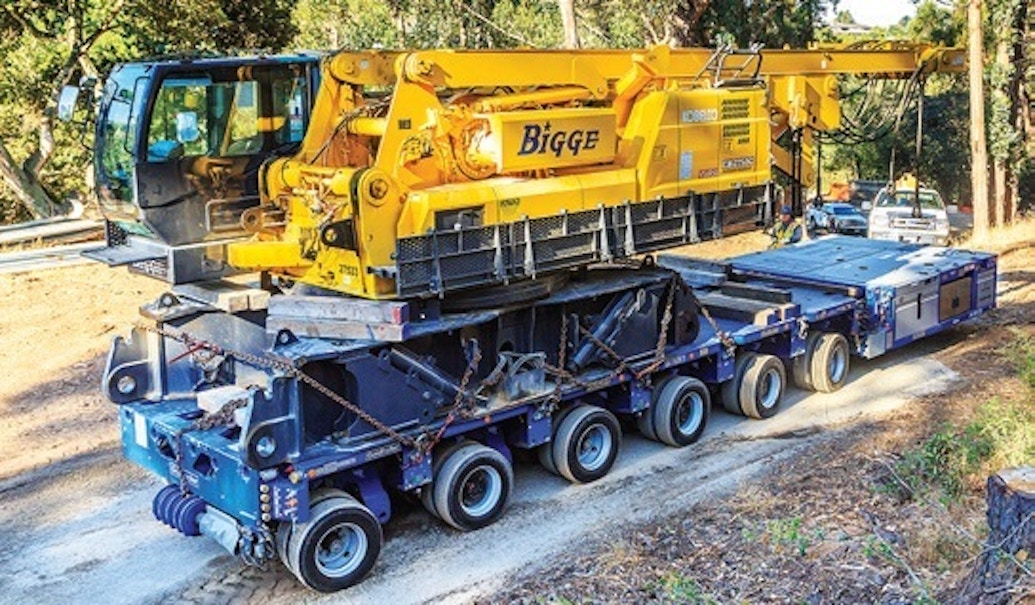 The Chabot Dam in San Leandro holds back up to 3.3 billion gallons of water in the Lake Chabot Reservoir. The updates are intended to keep the dam seismically safe since it resides close to the San Andrea's fault line and the Hayward Roger's Creek fault. For more information on this project visit http://​www​.ebparks​.org/​p​a​r​k​s​/​l​a​k​e​_​c​habot.
See Our Crane Rental Equipment and Services