Elevating America: Pedestrian Bridge Hoist
Cranes at Work |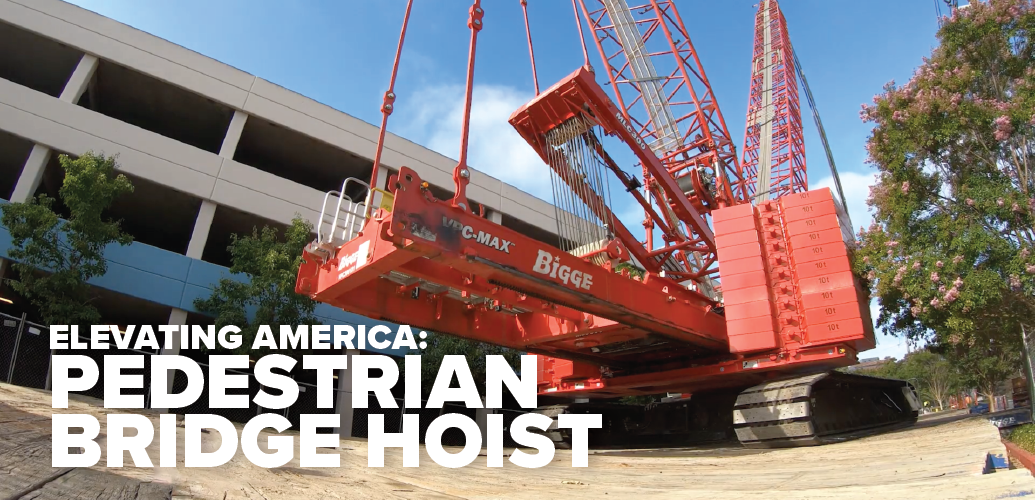 The précis hoisting of a pedestrian bridge, urgently requiring repair, was executed with precision and expertise, thanks to the utilization of Bigge's reliable Manitowoc MLC300 Crawler Crane. Situated over a creek traversing the perimeter of a bustling Silicon Valley Campus in Santa Clara, California, this bridge was a vital link for the campus community. The crane itself boasted an impressive 386,200 pounds of counterweight, calibrated to ensure a perfectly balanced lift. Its towering 196-foot main boom was set to hoist the substantial 73,000-pound steel and wood bridge structure at a radius of 150 feet.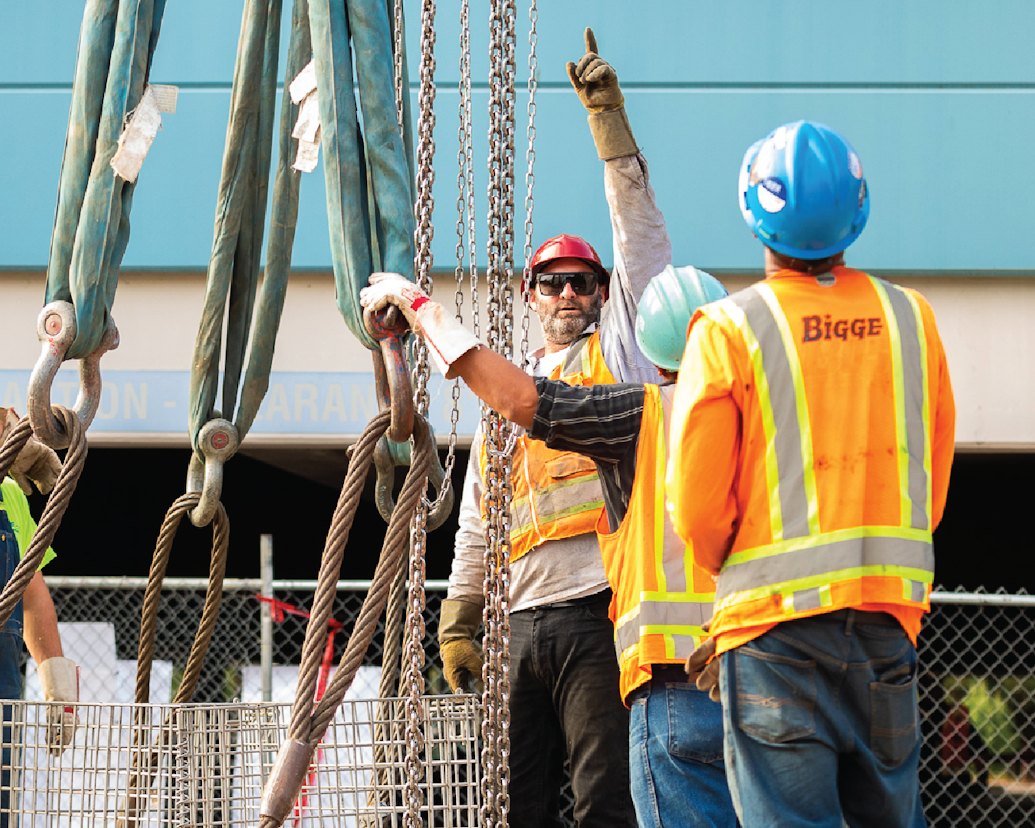 The seamless orchestration of this endeavor underscored not only the crane's exceptional capabilities but also the exceptional skill of its operators. Upon completion, this project will ensure the continued functionality of this vital campus infrastructure for years to come.
Are you in need of an expertly maintained crane to help elevate your projects? Let our knowledgeable rental team help guide you through the process without the stress and guesswork.