Largest Bridge Construction in US - Corpus Christi Harbor Bridge
Cranes at Work |
Located between Corpus Christi and Rincon Point Texas is the Harbor Bridge on US Highway 181, spanning across one of the busiest seaports in the U.S. Construction of the new bridge, to replace the original built over 55 years ago, began in 2016. It is considered to be the site of the largest bridge construction project in the United States.
A fleet of 16 Bigge cranes are currently on rent at the jobsite, among them are: a Liebherr LR1 300 Crawler, with a maximum lifting capacity of 330 tons; a Tadano GR-800XL Rough Terrain with an 80-ton capacity, and a Kobelco CK2000 Crawler with a 200-ton capacity. These machines will be on rent from 1 – 3 years and used for pile driving, hanging bridge beams, handling material, setting rebar cages, and more.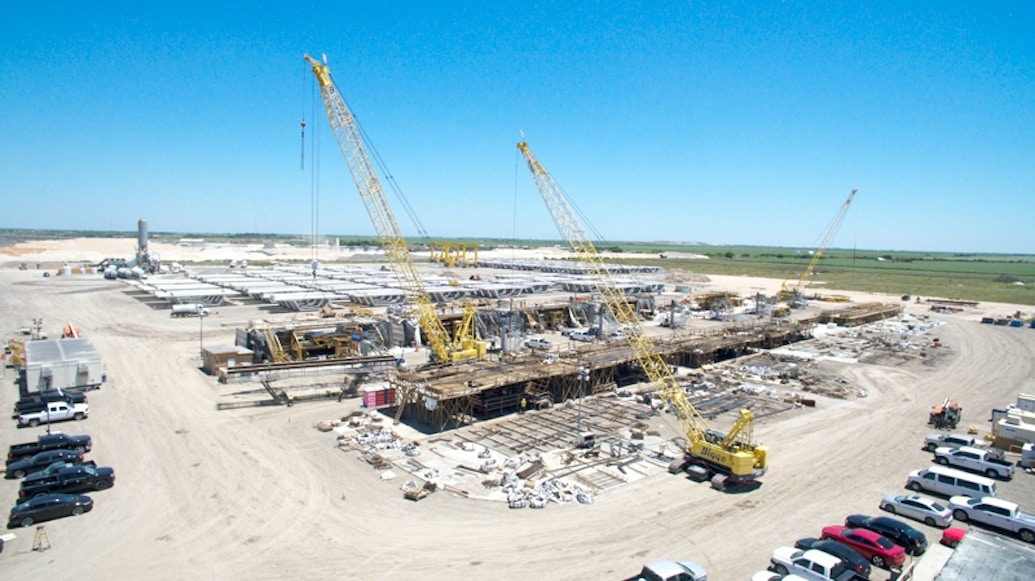 Bigge's expertise and vast knowledge of crane applications has placed them as a leading provider for the bridge constructors. The customer operates their own precast yard onsite, with Bigge equipment handling the lifts and placement of bridge deck pieces from the local yard as the project progresses.
The Harbor Bridge Construction Project is slated to be completed by 2021.