Easton, KS - Cranes for rent in Kansas
KANSAS CRANE RENTAL - EASTON, KS
Bigge is now offering crane rental service in Kansas from our new Easton, KS crane rental and storage facility servicing Kansas City and surrounding areas. Our Easton crane rental location offers Crawler Cranes, Telecrawlers, and Rough Terrain Cranes for rent. Bigge offers the industry's best service when it comes to crane rental.

In addition to Crane Rental, Bigge offers oversized storage in Easton, KS on two acres of land, with cranes available to unload and safely store your cargo or equipment.

At our Easton, KS location we feature Link-Belt, Kobelco, Tadano Mantis, Tadano cranes, and more. We offer competitive long-term lease rates on equipment, as well as ample storage space. Request a quote, or call us for a free crane rental or equipment storage estimate.
Need Crane Service?
Bigge has the best equipment, the youngest crane fleet and more board-certified Safety Trained operators and supervisors than any other crane rental outfit in the business. Request a Quote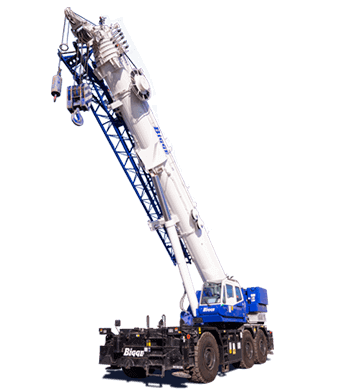 Bigge Crane and Rigging Co.
832-506-4670
By Appointment Only
Easton, KS 66020
Driving Directions
Our Easton facility is located 38 miles away from Kansas City or about 52 minutes. If you take the KS-92 from Kansas City and then turn onto 45 Highway Spur, this will lead you to the MO-9 S, from there you take the US-69 for about 4 miles till you arrive in Easton, KS.
Areas Served
Leavenworth, KS
Lansing, KS
Winchester, KS
Kansas City, KS
Solutions for Every Industry